The best CRM software as selected by business professionals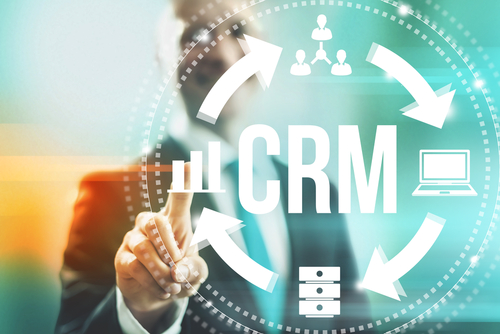 By allowing companies to track and manage customer interactions, CRM (customer relationship management) systems are key to the success of sales and marketing teams. There are a lot of alternative systems to choose from though which can present a problem when it comes to picking the best option for the needs of a particular enterprise.
In order to help with this business software user review site G2 Crowd has produced its regular Grid report ranking 27 different CRM systems.
The report is based on more than 1,700 reviews and ratings from business professionals, including 500 new reviews since the last report in January. The Grid, G2 Crowd's software recommendation engine, factors in customer satisfaction as reported by users and vendor market presence determined from social and public data to rank products.
The top products are rated as Leaders or High Performers. To qualify as a Leader, a product must receive a high customer satisfaction score and have substantial market presence. Salesforce and Microsoft Dynamics CRM were named Leaders, with 13 additional vendors named High Performers.
Of the High Performers Nimble and Workbooks.com were tied with the highest customer satisfaction scores. Across all products reviewers reported the CRM software they use meets their requirements at an average rate of 82 percent, and on average reviewers said they were 81 percent likely to recommend their product.
The Grid is reproduced below and you can find out more, access the full report and read individual reviews of each product on the G2 Crowd site.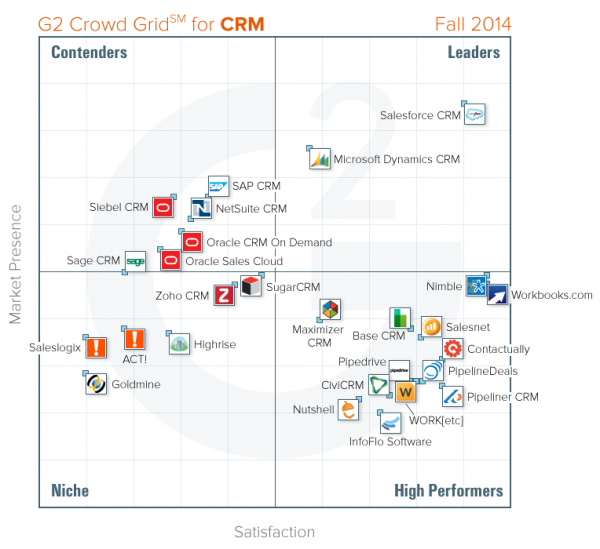 Photo Credit: Mikko Lemola / Shutterstock