Apple iPhone 6 Plus has the best smartphone LCD display, but Samsung Galaxy Note 4 still reigns supreme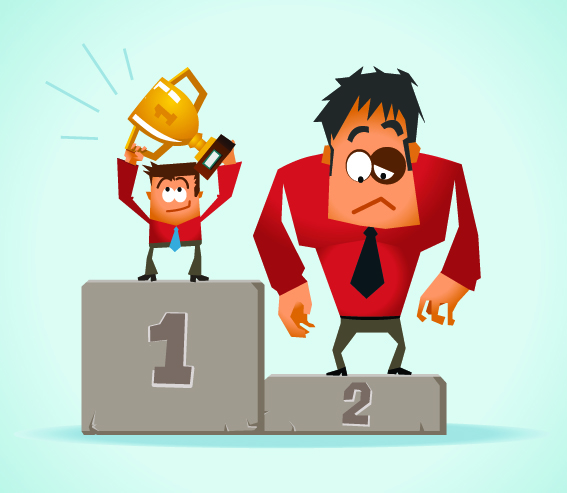 The good news keeps on coming for Apple. After it announced that iPhone 6 and iPhone 6 Plus sales exceeded the 10 million units mark, therefore breaking the previous record established last year, DisplayMate, a company dedicated to testing the quality of displays, has proclaimed iPhone 6 Plus as having the best LCD screen that has ever crossed its labs.
Apple's other new flagship, the smaller iPhone 6, has also registered impressive results, but its 4.7-inch panel is let down by the low resolution of just 750 by 1,334, which is inferior to that of its bigger brother -- which boasts a 1,080 by 1,920 resolution with its 5.5-inch panel -- as well as competing flagships from other manufacturers.
The difference is staggering, if we compare ppi (pixels per inch) densities: 326 for iPhone 6 and 401 ppi for iPhone 6 Plus. But LG's G3 tops both with 534 ppi (it has a 5.5-inch display with a resolution of 1,440 by 2,560); same goes for Samsung's Galaxy S5's 5.1-inch display, which boasts 431 ppi thanks to a resolution of 1,080 by 1,920.
Nonetheless, the iPhone 6 Plus display shows consistent performance across the board, being touted as the second screen in DisplayMate's history to have received "all Green" ratings, which range from very good to excellent, in all categories. "The iPhone 6 Plus has raised the bar for top LCD display performance up by a notch", says the company's president, Dr. Raymond M. Soneira.
The categories include resolution, sharpness, color depth, color gamut, contrast accuracy and performance in ambient light, among others. With the exception of resolution (and, therefore, pixel count), iPhone 6's screen also received all-green ratings across the board. Its predecessor, iPhone 5s, also fared poorly in color accuracy, only managing to score a "Good" rating there.
However, iPhone 6 Plus' screen trails the Super AMOLED display of Samsung's yet-to-be-released Galaxy Note 4, which is still the current holder of DisplayMate's "Best Smartphone Display" title. Soneira says it reigns supreme "In particular, for implementing Color Management to provide multiple Color Gamuts, and then using the Color Management to provide the Highest Absolute Color Accuracy for Standard (sRGB/Rec.709) consumer content of any Smartphone or Tablet display that we have ever measured (in one of its four available screen modes, which many reviewers seem to overlook)".
The aforementioned title is awarded to the smartphone with the best display no matter the technology (OLED or LCD). But, since we are talking about it, on the OLED side, the current title holder is, as you might have figured out by now, Galaxy Note 4 again.
Photo Credit: maraga/Shutterstock