Apple to iPhone 6 users: Downgrade from iOS 8.0.1 because of nasty bugs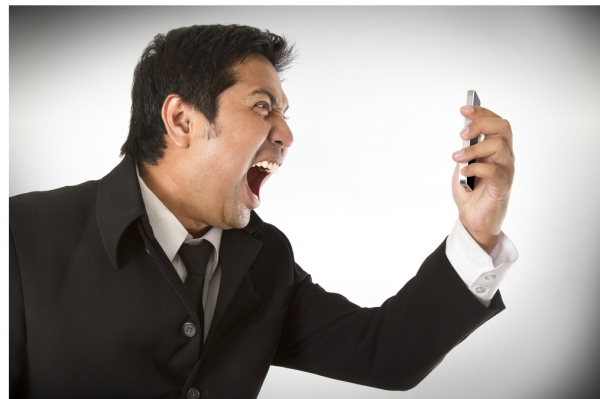 Apple is now advising its iPhone 6 and iPhone 6 Plus-toting customers to downgrade from iOS 8.0.1, which was only introduced yesterday, because the latest version of its mobile operating system contains some pretty nasty bugs that ruin the user experience.
Apple publicly admits that installing iOS 8.0.1 on iPhone 6 and iPhone 6 Plus may lead to a loss of cellular service and the inability to make use of Touch ID, neither of which plagues iOS 8. The older iteration, which was rolled out on September 17, is not without bugs, however Apple would rather you run into them again over not being able to make calls and use the fingerprint scanner.
"We have a workaround for you if you have an iPhone 6 or iPhone 6 Plus and you lost cellular service and Touch ID functionality today after updating to iOS 8.0.1", says Apple on one of its support pages. "You can reinstall iOS 8 through iTunes by following the instructions below".
Apple has also yanked iOS 8.0.1 from its servers, preventing more users from running into the same problems. Considering that it's not out of the question for some people's lives to be at risk from being unable to make and receive calls, that sounds like a logical step.
In case you are wondering what the said instructions are, here is the step-by-step guide Apple provides on how you can downgrade to iOS 8:
Make sure that you're using the latest version of iTunes.
Connect your iPhone to iTunes.
Back up your iPhone in iTunes on your Mac or PC. iCloud backups won't restore to earlier versions, including iOS 8.0.
Download the file below that corresponds to your device:
Select the file you just downloaded by doing one of these in iTunes:

Mac: Press the Option key and click Check for Update.
Windows: Press the Shift key and click Check for Update.

Press Update to install iOS 8 on your iPhone.
Even so, this is still not a terribly great workaround, as Apple says that the Health app will not function after downgrading to iOS 8. The fix is installing iOS 8.0.2, which is set to be released in the next couple of days.
What's more, Apple is apparently also publicly apologizing for iOS 8.0.1, issuing a statement to the Verge in which the company says: "We apologize for the great inconvenience experienced by users, and are working around the clock to prepare iOS 8.0.2 with a fix for the issue, and will release it as soon as it is ready in the next few days".
I cannot remember the last time that Apple had to do these things. Maybe some extra testing is in order? I find it hard to believe that this problem couldn't have been spotted by thorough beta testing.
Image Credit: Michaelstockfoto / Shutterstock