You can now mute audio in Chrome with a single click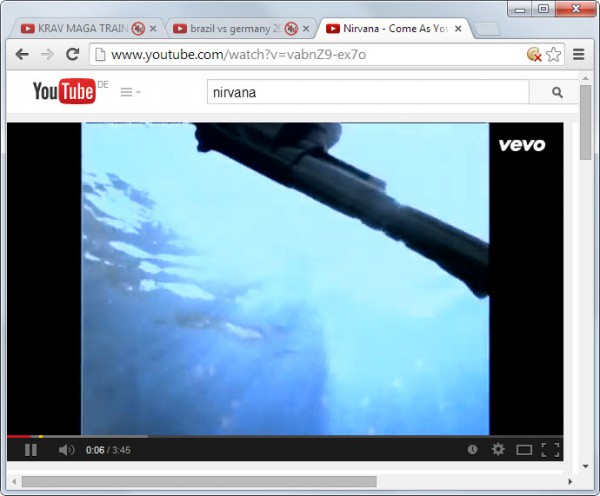 Have you encountered situations before where audio suddenly starts to play in your web browser of choice without you clicking on a play button? This can be extremely frustrating, especially if you have opened multiple sites in rapid succession.
It happens because websites start to autoplay audio, either in the form of an embedded video or audio file, when a site gets loaded in the browser -- even if it is not the active tab.
The main issue that most web users have with this practice is that it is necessary to become active to stop the audio from playing on the system.
This can be done in several ways, for instance by finding the control on the web page that is playing the audio and muting it there, or by muting the volume of the entire browser.
Google Chrome displays audio indicators in open tabs in the browser which helps, but still requires users to click on the tab (or close it) and find the audio source to disable it.
Google has added an experimental flag to Chrome Dev and Canary (and Chromium) recently which improves the process further. All that it takes now is to click on the audio indicator to mute the sound.
Enable the feature

Please note that the feature is not available for Beta or Stable Chrome installations currently. It is however likely that the feature will land in those channels as well. Experimental flags are like beta features that Google needs to evaluate before the decision is made to integrate the feature into the browser directly.
To enable the new feature do the following:
Type chrome://flags/#enable-tab-audio-muting in the browser's address bar. This should open the experimental flags page of the browser and jump straight to the right flag.
Switch the flag to "enabled" with a click on the link.
Restart Chrome afterwards.
To disable it later, repeat the process outlined above but change its state to "disabled".
The feature works only when Chrome displays an audio indicator in the tab. This is the case when YouTube videos play in the browser but not necessarily the case for other media elements on other sites. It does not work for Vimeo videos right now for instance.
The flag adds a new entry to Chrome's tab context menu as well when multiple tabs are selected. You can use it to mute audio in all of those tabs at once.
Closing Words
Video or audio contents that play on websites are a nuisance for many web users. While some might say that Google's effort is not sufficient yet (as it does not currently provide a mute option for all audio contents), it is without doubt a step in the right direction as it improves the process for users of the browser.
Have you encountered auto-playing media contents on websites before? If so, how did you react to that?