Thinking of buying a secondhand iPhone? Check if it's been stolen first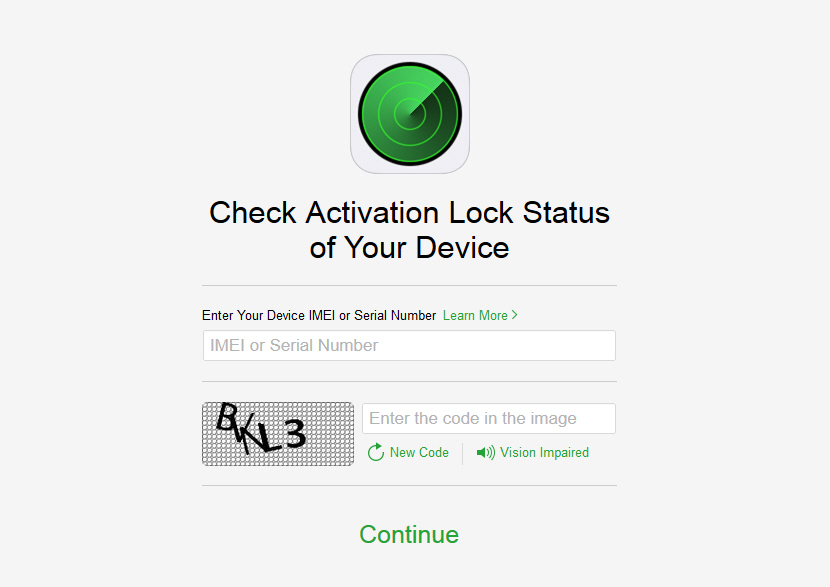 Apple devices hold their value well, which is good news if you're thinking of selling an old one. The downside of this is it makes iPhones an attractive target for thieves.
If you're looking to buy an iPhone, but can't afford a brand new one -- on contract or off -- then shopping for a used model makes a lot of sense. But how can you know for sure that the device you've got your eye on is being offered by the legitimate owner, and not a thief offloading his ill-gotten gains? A new Apple tool can tell you.
The new tool lets you check the activation lock status of the device in question. Just enter the iPhone IMEI or serial number (which are to be found in Settings > General > About) and the page will tell you if that phone has been remotely locked by its real owner.
If the phone is unlocked, you'll be able to set it up and use it without issue.
There is one glaring problem with this approach of course -- it relies on the seller giving you the IMEI or serial number and there's no way of knowing (if you're buying online), whether the details they provide relate to the actual phone in question.
Still, it adds one more barrier for thieves to overcome, which is clearly a good thing.