Braven BRV-1 brings a rugged, waterproof approach to Bluetooth speakers [Review]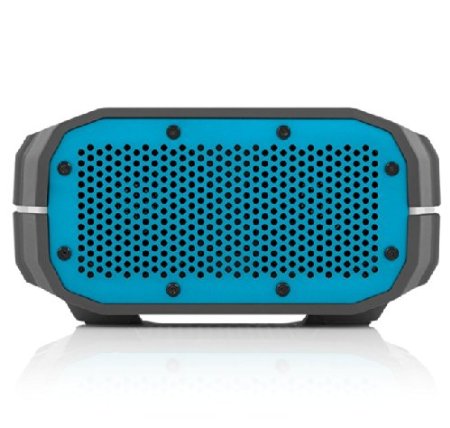 Bluetooth speakers are a dime a dozen these days, as they are convenient and, depending on brand model, can offer very good sound quality. With that in mind, brands set out to separate themselves in a very competitive marketplace by offering certain stand-out feature that get them noticed. That's the case with the Braven BRV-1.
The company touts several interesting features on this model. Some do exist on rival models, but it's enough to set  the little speaker apart from others.
The Features
The most prominent draw here is that the speaker is waterproof. This means it actually be submersible, which is different from many that claim water resistant, and can be submerged one meter for up to 30 minutes. I didn't have the nerve to test this claim, however.
All of the plugs are hidden behind a twist-off cap on the back of the speaker. Included is a micro USB port for charging the device, a full size USB port which allows it to be used to charge a phone or tablet -- this makes it a 1,400 mAh emergency battery -- and an audio in jack. There is also a reset button and charging light indicators.
The battery claims to provide up to 12 hours of playback time and top has playback buttons and a power on/off button, as well as the sync control button. It can even take calls, allowing for hands-free use. A shock absorbent exterior, which is rubberized, is shock resistant, and a couple simple drop tests we conducted proved that it is indeed pretty durable.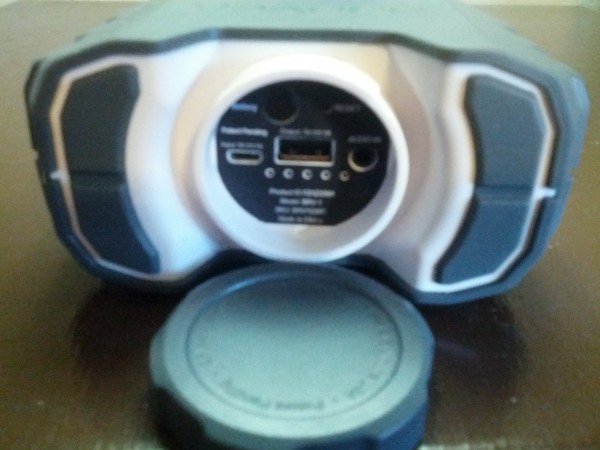 The Audio
The sound is not the biggest or the best around, though for most people it will be considered just fine. Braven claims three watts of audio output per channel. The company also claims three watts of audio output per channel with a 70mm passive subwoofer.
Despite it now being as powerful as some speakers on the market, it has good sound that will satisfy the average listener without complaints, and volume up and down buttons on the top are easily accessible.
Conclusion
The Braven BRV-1 comes with an audio jack cord for a wired connection, USB to micro USB charging cable and a leash for easily carrying it around.
The Braven website lists an MSRP of $99.99, but if you look around, you can find it a bit cheaper at other online retailers, though it can be ordered direct from the company store, as well.
For outdoor use, this type of Bluetooth speaker is ideal. Unless you're in a noisy environment then the power should suit you fine, and durability can't really be questioned. Sound quality is adequate for most people.