.com and .net? Fuhgeddaboudit! Register a .nyc domain name instead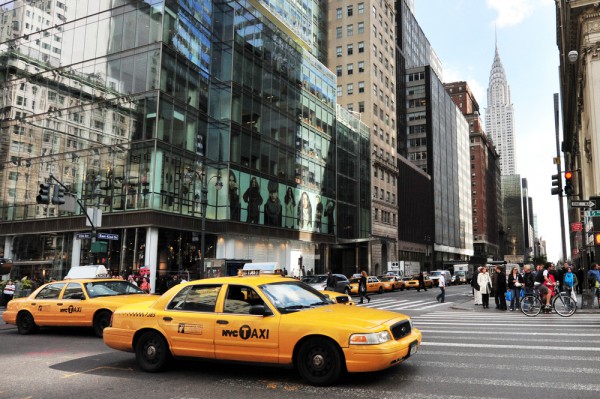 Back in the day, people thought they could get rich from .com domain names. As a teen, I remember spending hours trying to register the names of popular companies in hopes of squatting and reselling. Unfortunately, I never found anything good, and never flipped a domain for millions.
What's really sad is when a website has to choose something like .org because the .com they want is taken. It is hard to take a website seriously when it isn't an organization and uses .org. Well, if you own a business in New York City and the .com domain you desire is taken, you may be able to register .nyc instead.
"Residents living in New York City now have a place online to call home with the newest domain name extension, .NYC, now available for public registration. With the availability of the new, geo-specific generic top level domains (gTLD), small business owners in New York City have a unique opportunity to own a piece of the Web that quickly and efficiently tells their location", says GoDaddy.
GoDaddy Senior Vice President and General Manager Mike McLaughlin explains, "New York City is home to some of the most expensive real estate in the country. The 21st century real estate boom will also be online, with .NYC playing a key role in that boom. The .NYC extension gives anyone in New York City a chance to display their New York pride online. With the domain name extension just launching, there are a tremendous number of quality names available for any New Yorker to purchase".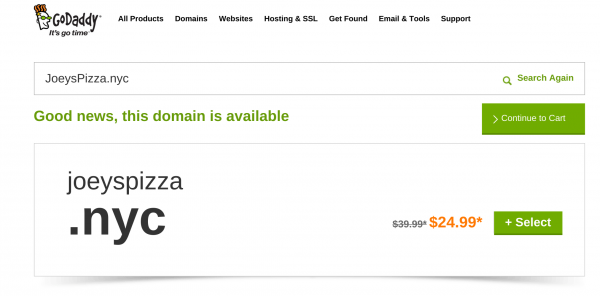 The .nyc domain is limited to New York City residents and businesses -- specifically the five boroughs. As a Long Islander I am unfortunately not eligible. This is disappointing, as Long Island is often considered an honorary member of NYC, but oh well.
At $24.99, all business owners in the five boroughs should rush to register before it is too late. Hell, even if you do not need a website now, you never know what the future holds.
Will you register a .nyc? Tell me in the comments.
Photo credit:  ChameleonsEye / Shutterstock