Best Windows 8 apps this week

One-hundred and two in a series.  Two weeks to go and we have reached the two-year milestone.
Last week was rather slow in terms of new apps and games that found their way into store and this week continues the trend. The popular VLC Media Player app for Windows 8 was updated this week introducing support for Windows 8.1 and Windows 10. The developers resolved several crash issues on top of that which should improve the stability of the app significantly. Then again, still no sign of a Windows RT version.
Project Spark, which has been available as a limited beta version for some time, has been launched officially by Microsoft offering new content and a retail version. According to Microsoft, more than 70,000 game levels have been created in the beta period alone.
As always, if I missed an app or game that has been released this week that you believe is particularly good, let me know in the comments below or notify me via email instead.
Here is this week's selection of apps and games.
Red Stripe Deals
This week's selection of apps and games that have been discounted by at least 50 percent.
App of the week
None this week
Other apps
Disney's Cars: Fast as Lighting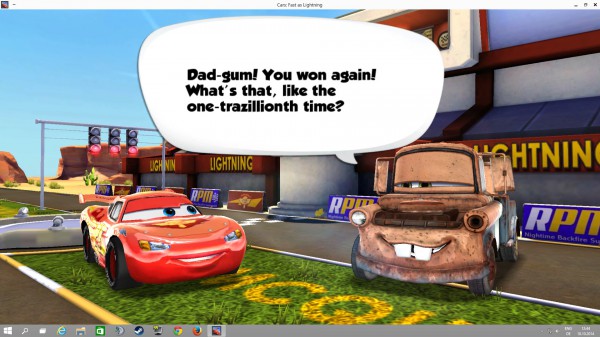 The official Cars game for Windows 8. It is a racing game in which you can pick a racer from 20 different characters including Lightning McQueen or Francesco Bernoulli.
Controls are rather basic for a racing game. You can touch or hold down the left-mouse button on the gas pedal to accelerate the car and use various touch-optimized gestures such as swiping up to complete stunts in the game.
One interesting feature of the game is the option to customize tracks and cars, for instance by adding roller coasters or rocky loops to tracks.
The game is a high quality game, featuring great graphics and quality voice acting.
Microsoft Wireless Display Adapter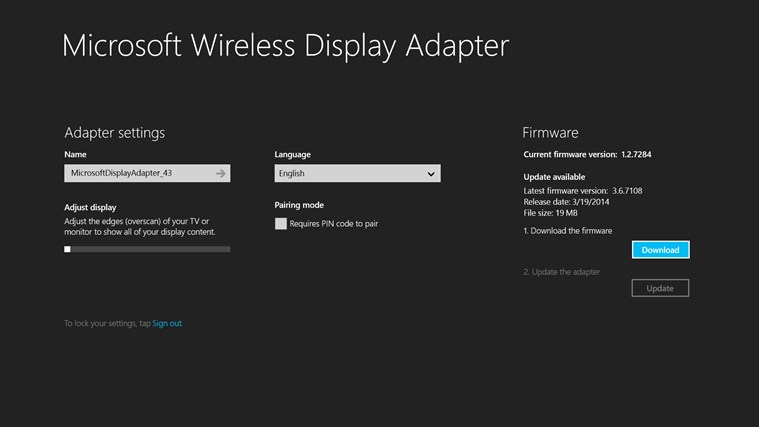 Microsoft's Wireless Display Adapter is a new device that you can use to cast the screen of your laptop, tablet or smartphone to a monitor or HDTV.
It is different from Google's Chromecast in several aspects including that it does not require an Internet connection and that it does not restrict what can be shared.
The official application for the device offers customization options and firmware updates. You can use it to check if a new firmware has been released, and if that is the case, download it to your device to update the adapter.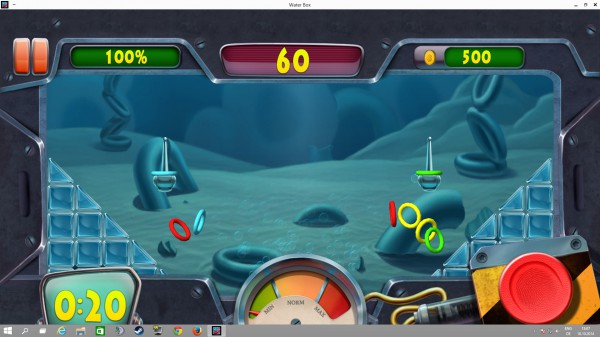 The game requires an accelerometer and while you can start the game anyway, you cannot play it without one as it is essential.
You use the screen rotation to control rings in water that you need to get on the sticks placed in each level. To do so you use a pump to make the rings fly in the tank and tilt the screen to control the trajectory of the rings.
The game is fun to play and can become quite challenging in later stages.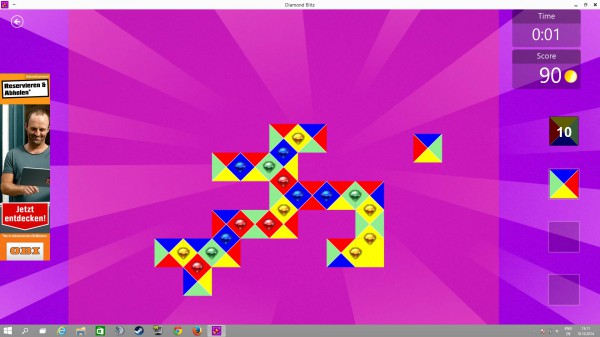 This is not another match-3 game even though it may sound and look like one at first glance.
You need to create diamonds by connecting rectangles of the same color.
Rectangles can have up to four different colors and you are only allowed to connect them if their colors match.
That sounds easy at first but once you got some displayed on the map it becomes increasingly difficult to place new ones on it.
It is possible to move placed rectangles again if you are stuck or find a better location for one that yields more points.
You generate the most points by creating pure diamonds consisting of a central uni-colored rectangle and four matching side rectangles that match that color.
Secret of Olympus 2 ($3.49, free trial available)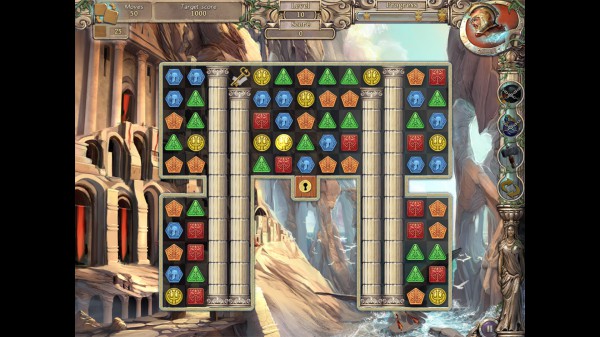 Secret of Olympus 2 is a beautifully designed match-3 game that may not introduce new features to the game type but adds variants to it that set it apart from other games of its type.
You need to complete a task in each level to get to the next. This ranges from reaching a score threshold before the time runs out, through clearing all marked fields, to unlocking areas with keys.
Toca Town ($2.99, no free trial)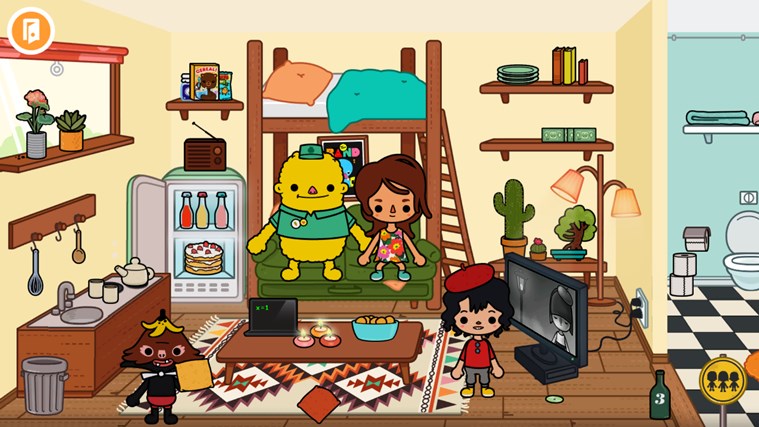 Explore six different locations in Toca Town and play with 21 different Toca Boca characters.
It is a game for children that features a kid-friendly interface and visuals, no third-party advertising or in-app purchases.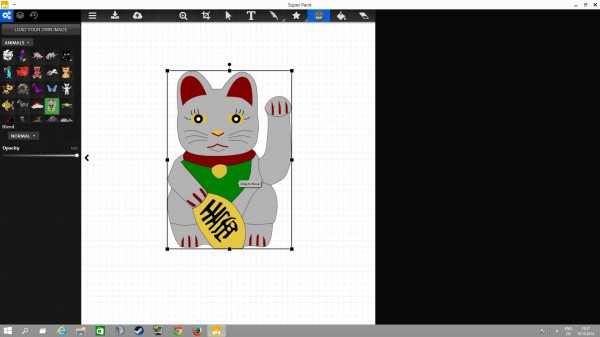 Super Paint is a finger painting application for Windows. It can be used with the mouse as well but it has been designed with touch-devices in mind.
The app is easy to use but offers lots of options to explore. If you look at the interface you will notice that it features lots of icons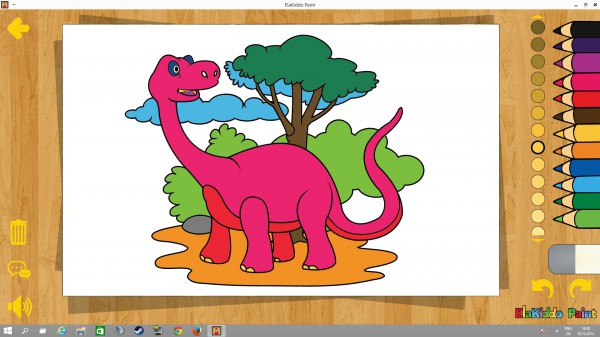 This is an image coloring application for children. Pick an image of interest, birds, fish, animals and dinos are available, and select colors to add to the black and white image.