100,000 mostly dull photos leak online -- behind the 'Snappening' hype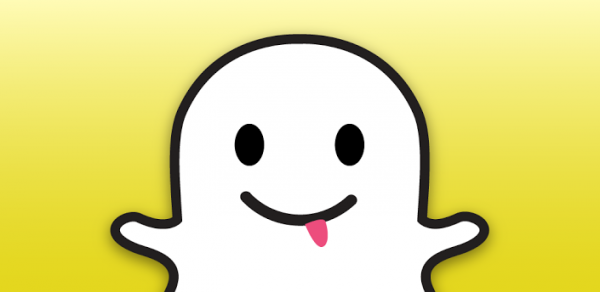 After all of the recent stories related to the Fappening you could be forgiven for thinking that stories about leaks of nude photos were becoming passé.
That didn't stop the media going into overdrive at the weekend when news emerged of 100,000 (or 200,000 depending on where you read the story) images from disposable message service Snapchat being leaked online.
What got the tabloids hot under the collar was the fact that Snapchat is popular with users under the age of consent. "Thousands of kids, some as young as 10, could have nude photos posted online" shrilled the Mirror. "Naked 'Snapchat images' put online by hackers" the Metro shrieked.
In the cold light of a Monday morning, however, things look a little bit different. So, here's what's really happened.
First of all, yes there has been a leak of photos. These didn't originate from Snapchat itself but from the SnapSaved.com website, a service that allows Snapchat users to save images that have supposedly been destroyed.
Snapchat is keen to distance itself from the leak saying in a statement, "We can confirm that Snapchat's servers were never breached and were not the source of these leaks. Snapchatters were victimized by their use of third-party apps to send and receive Snaps, a practice that we expressly prohibit in our Terms of Use precisely because they compromise our users' security. We vigilantly monitor the App Store and Google Play for illegal third-party apps and have succeeded in getting many of these removed".
Which is fine except that SnapSaved isn't an app it's a website. There are though apps which offer the same sort of service, similarly named but also not implicated, SnapSave being one of them.
The SnapSaved site is currently offline but has posted a statement on its Facebook page confirming it was hacked and saying, "We had a misconfiguration in our Apache server. Snapchat has not been hacked, and these images do not originate from their database".
That accounts for the leak, but what has been leaked doesn't seem to be the 100,000 plus naked teen images of the tabloids' wet dreams either. According to comments from users on 4chan and Reddit where the photos were leaked most are of everyday activities like displaying a new hairdo or preparing a meal. There may be a small percentage of nudes but certainly not hundreds of thousands.
The other scary suggestion in early stories was that the images were indexed, allowing hackers to link them to user names. Thus leaving the way open for embarrassment at best and blackmail at worst. It seems that this isn't quite true either. Whilst there is a database it's missing its index making it a mass of un-sorted data from which it would be difficult to connect images and users.
So what have we learned? First Snapchat isn't at fault though it does have form for losing data. Second third-parties are often the weakest link when it comes to security, Snapchat makes its users feel secure by claiming images are deleted after 10 seconds but you've no way of knowing if the recipient is using a site or app to capture them. Third the majority of these leaked photos are pretty innocent stuff. Fourth the pictures aren't easily linked to users.
Finally, and you knew this anyway, it isn't a good idea to send naked photos of yourself winging around the internet.