Firefox 33 reveals performance tweaks, search improvements, more robust session restore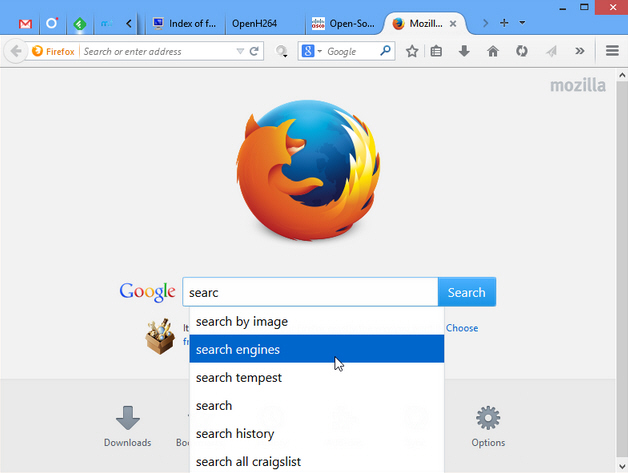 Mozilla has released Firefox 33.0 FINAL for desktop, with Firefox for Android 33.0 due to follow in the coming days.
Like the previous release, the desktop build of Firefox 33 boasts no major new features, but its Android counterpart gains vastly improved tab management tools as well as the ability to send videos to both Chromecast and Roku devices.
Firefox 33 FINAL opens by enabling Off Thread Main Compositing on Windows by default: OMTC basically moves a process called "composition" to its own, secondary thread. Composition is the flattening of several web layers to a single final frame.
The reasoning behind this move is to make Firefox more responsive -- in the case of Windows, OMTC should help prevent the browser completely grinding to a halt when the main thread is being overwhelmed by sluggish processes, but its implementation across other platforms should see other gains made in the longer term, such as smoother panning and zooming on mobile platforms.
The new release also promises a better search experience, particularly when typing search terms directly into the location bar rather than the search box. Also added are search suggestions on both about:home and about:newtab pages.
The session restore feature, which helps bring back a user's previous browsing session after a crash or restart, has also been made more robust in Firefox 33. This has been achieved through implementing smart backups and making better use of available backups when attempting to avoid or minimize data loss on the browser restart.
Version 33 also adds sandboxed support for the OpenH264 standard for WebRTC. There's also a new Content Security Policy backend and support for connecting to the HTTP proxy over HTTPS.
Developers are once again well catered for in version 33, with a new Cubic-bezier curves editor implemented alongside a new sidebar that conveniently displays all @media rule shortcuts for the current stylesheet. Users also gain the ability to display which elements have event listeners attached to them via an 'ev' icon among other new features.
The Android build -- due to be updated in the next few days -- is packed with useful new features. There's a new option for undoing closed tabs alongside the ability to list recently closed tabs and close all tabs at once. There's also a new switch-to-tab option when opening new or private tabs.
Users also gain the ability to clear data when quitting, while Firefox for Android 33 will also support sending video from the browser to a Roku or Chromecast device.
Firefox 33.0 FINAL for Windows, Mac and Linux is available now as a free, open-source download. Firefox 33.0 for Android should be available shortly.