Apple announces the iPad Air 2 and iPad mini 3 -- thinner and faster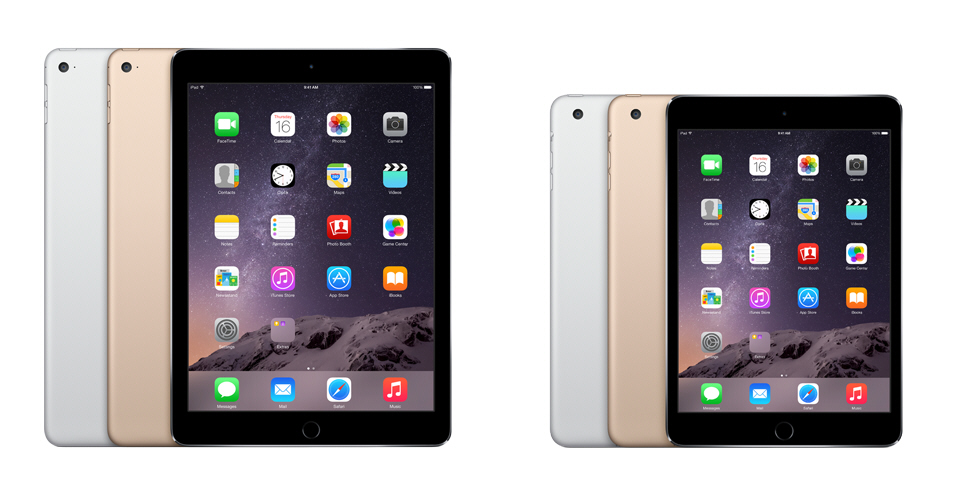 As is the case with all Apple announcements these days, rumors, speculation and leaks were rife ahead of the official iPad event, and pretty much all of what we were expecting to be revealed today, was revealed.
We expected Apple to refresh its iPad Air and iPad mini tablets, and that's what we got in the shape of the iPad Air 2, and the iPad mini 3.
The iPad Air 2 is very, very thin. Showing it off for the first time Tim Cook joked to the assembled audience, "can you even see it?" The tablet is 6.1 mm thick -- that's 18 percent slimmer than the previous Air, and less than half the thickness of the original iPad which was released back in 2010. The overall design of the tablet hasn't changed, but why mess with a winning formula?
The iPad Air 2 is powered by a new A8X processor which offers 40 percent faster CPU speeds and 2.5 times faster GPU than the original iPad Air. It promises faster connectivity as well thanks to the inclusion of 802.11ac Wi-Fi with Multiple-In-Multiple-Out (MIMO) technology.
A new 8MP iSight camera offers 1080p HD video, burst mode photos, and time lapse and slo-mo videos. A new FaceTime camera allows for burst selfies, and single shot HDR and HDR video.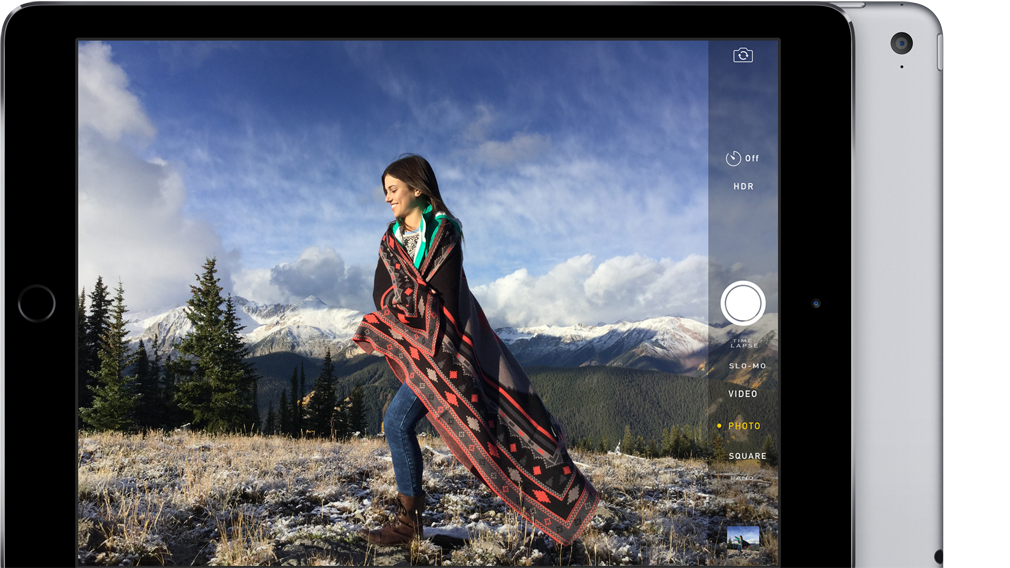 Apple also claims the iPad Air 2 has the lowest reflectivity of any tablet and offers 10 hours of battery life.
It comes with the TouchID fingerprint sensor found on the newer iPhones.
As for pricing, the 16GB model will set you back $499, the 64GB version is $599, and the 128GB model is $699. The WiFi + Cellular model will cost $629 (16GB), $729 (64GB) and $829 (128GB).
Pre-orders start from tomorrow, with shipping by the end of next week.
The new iPad Air 2 is available in silver, space gray and gold -- matching the iPhone.
The smaller iPad's refresh is less exciting -- the iPad mini 3 is powered by the same A7 chip as last year's model, but now comes with TouchID.
It is priced at $399 for the 16GB version, $499 for 64GB and $599 for 128GB.
Apple is now selling a bewildering array of iPads, with the iPad mini, iPad mini 2 and iPad mini 3 all still available. It has reduced its full-size iPad line up to just the iPad Air and Air 2.
The prices of the older models have all dropped by $100.