Apple launches iPhone 6, 6 Plus in China, Samsung brings Galaxy Note 4 to US, UK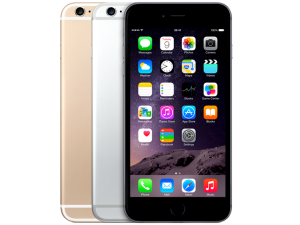 Today is a big day for both Apple and Samsung, as the two are launching their latest flagships in three of the largest smartphone markets: iPhone 6 and iPhone 6 Plus officially hit China, and Galaxy Note 4 arrives in US and UK. It's a "finally" moment in both cases, as the handsets were announced more than a month ago.
For Apple, having its new iPhones officially available for sale in China, the largest smartphone market, is a huge opportunity to boost sales in what could very well be its best quarter of the year. The pair had to launch later in China this year, due to regulatory hurdles. Among other things, the local government has forced Apple to beef up the security of iOS 8 to give the new iPhones its nod of approval.
In China, iPhone 6 starts at CNY5,288 (about $860). The bigger iPhone 6 Plus is available from CNY6,088 (about $990). The entry-level prices are for the 16 GB models; prepare to shell out another CNY800 or CNY1600 to get the 64 GB or 128 GB model, respectively. Meanwhile, in US the most expensive iPhone 6 or iPhone 6 Plus -- with 128 GB of internal storage -- costs less ($849 or $949, respectively) than the respective base model in China.
Moving to Galaxy Note 4, Samsung's latest flagship phablet is available now in the US through AT&T, Sprint and T-Mobile, with Verizon to offer the device starting October 23. On a two-year contract with AT&T, Sprint or Verizon, it can be had for $299.99; off-contract it costs $825.99, $720 and $699.99, respectively. T-Mobile sells it for $749.76 off-contract or $0 down coupled with $31.24 monthly payments for two years.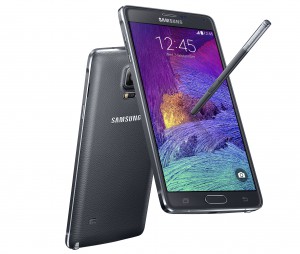 Being the second-largest smartphone market, the US is very important for Samsung. So far, its new phablet has only been available in a limited number of markets, starting in its home country of South Korea. Meanwhile, direct rival iPhone 6 Plus has enjoyed a broader availability and, arguably, more success among consumers because of it.
UK is among the leading European markets for smartphone sales and among the first European markets to get Galaxy Note 4. On the old continent, it is also available in France, Germany, and Italy, among other countries. Thanks to Samsung's staggered release, it will take a while before Galaxy Note 4 reaches most of the planned markets.
In the UK, Galaxy Note 4 is available from local mobile operators like EE and Vodafone. The former, for instance, has two-year plans which start at £14.99 per month (with the phone costing £459.99) while the latter has two-year plans which start at £31.50 per month (the price of the device drops to £199) and also two-year plans with no upfront cost starting at £48.50 per month. It is also available from local retailers, like Amazon, where it can be had for £599.