Linux distro Ubuntu 15.04 gets its name -- Vivid Vervet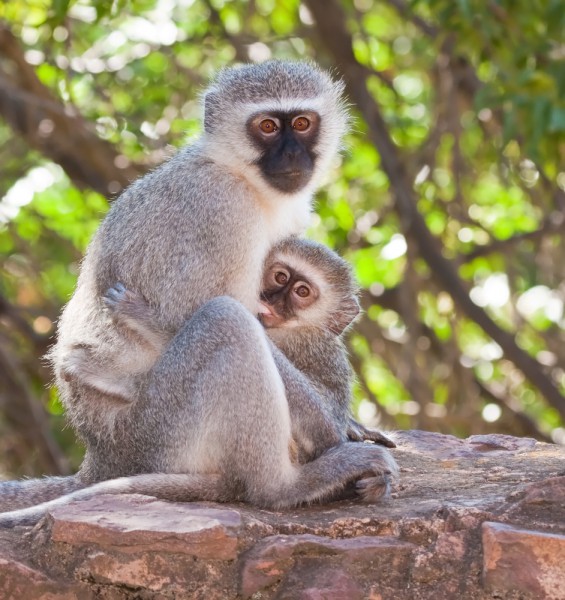 Ubuntu has become one of the most popular and influential distributions of all time. It is easy to use, well designed and has a large and helpful community. Despite its general greatness, it uses a rather silly naming convention, based on sequential letters. That letter is used in the start of two consecutive words; the first being an adjective and the second being an animal. Is it fun? I suppose. Actually, it isn't too different than Android, which also uses sequential letters, but for yummy sweets.
Today, Mark Shuttleworth, Canonical CEO, announces the latest name, for the upcoming 15.04. For this release, the letter V is being used. The adjective? Vivid. The animal? Vervet. Yes, the next version of Ubuntu is Vivid Vervet, but what the hell is a vervet?
"This verbose tract is a venial vanity, a chance to vector verbal vibes, a map of verdant hills to be climbed in months ahead. Amongst those peaks I expect we'll find new ways to bring secure, free and fabulous opportunities for both developers and users. This is a time when every electronic thing can be an Internet thing, and that's a chance for us to bring our platform, with its security and its long term support, to a vast and important field. In a world where almost any device can be smart, and also subverted, our shared efforts to make trusted and trustworthy systems might find fertile ground. So our goal this next cycle is to show the way past a simple Internet of things, to a world of Internet things-you-can-trust", says Shuttleworth.
The CEO further explains, "in my favourite places, the smartest thing around is a particular kind of monkey. Vexatious at times, volant and vogie at others, a vervet gets in anywhere and delights in teasing cats and dogs alike. As the upstart monkey in this business I can think of no better mascot. And so let's launch our vicenary cycle, our verist varlet, the Vivid Vervet!"
OK, so Ubuntu 15.04 is being named after a monkey. Actually, that monkey can be seen above, where a baby is suckling on his moms teat. Of course, the name is inconsequential, as the performance and features of the Linux-based operating system are the truly important things, right?
Photo Credit: Alta Oosthuizen/Shutterstock