RapidWeaver 6.0 adds five new themes, debuts Addons Manager, Markdown tool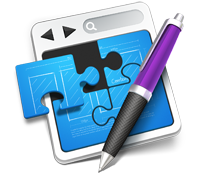 UK developer Realmac Software has unveiled RapidWeaver 6.0, a major new version of its acclaimed web design tool for Macs.
Version 6, which now requires OS X 10.9 (Mavericks) or later to run, throws in a new Addons Manager, bundles five new themes and promises vastly improved performance thanks to full 64-bit support and a revamped publishing engine.
The new release opens with five new themes from renowned theme designers including Elixir Graphics and OneLittleDesigner. It also debuts a new Addons Manager for organising existing add-ons – an overdue addition thanks to the existence of over 1,000 add-ons for the program.
Users also gain a simple way of obtaining new add-ons via a new dedicated Community site.
Version 6 has been re-engineered and rebuilt specifically for the latest OS X iterations, which means 64-bit support for creating larger websites without unduly affecting performance.
The new release also debuts a new rewritten publishing engine that Realmac promises to boost upload times by up to three times thanks to multi-file uploads as well as FTP, FTPS and SFTP server support.
RapidWeaver 6.0 also introduces a new Markdown feature, designed to simplify web design even further by allowing users to simply concentrate on producing content while RapidWeaver handles all the code and HTML design.
The latest build also introduces support for Versions & Autosave, allowing users to experiment freely while knowing they can always rollback to an earlier iteration of their site.
Other changes and improvements include easier two-click insertion of code into sites, full-screen support and a responsive preview with support for iPhone and iPad views.
One final new feature is Master Styles, which simplifies layout by making it easier to apply consistent style changes to the entire site. The app also now comes with five example sites to get users up and running quickly.
RapidWeaver 6.0 is available now as a free trial for Macs running OS X 10.9 (Mavericks) or later. Existing users can upgrade from any previous version for $39.99, while the new version can be purchased for $89.99.