Microsoft co-founder Paul Allen pledges $100 million to tackle Ebola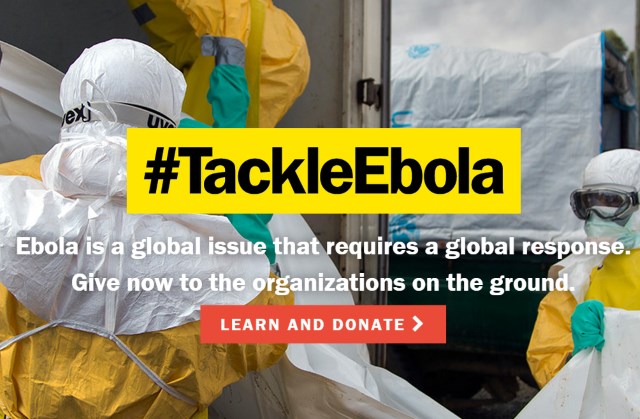 Saying "the Ebola virus is unlike any health crisis we have ever experienced and needs a response unlike anything we have ever seen," Paul Allen, co-founder of Microsoft, pledged millions of dollars to help tackle the virus. The billionaire philanthropist increased his commitment to "at least $100 million" and called on others to contribute as well.
Ebola has now claimed the lives of more than 5,000 people, and Allen is keen to help fund not only heathcare professionals and treatments, but also the evacuation of international aid workers. Allen's #TackleEbola website is being used as a hub to raise money for a number of individual projects and causes such as household protection kits and hand-washing stations.
The funds will help the U.S. State Department, World Health Organization, and University of Massachusetts Medical School to co-ordinate their efforts to help those in need. Allen made the announcement in a press release as well as on Twitter:
I'm committing at least $100M to #TackleEbola. Join me in helping those responding to this outbreak at http://t.co/6Nd1JWfPEF

— Paul Allen (@PaulGAllen) October 23, 2014
The money has been welcomed by the U.S. Department of State:
We thank Paul Allen and his foundation for their contribution on this crucial issue. We hope that this sets a much needed example for what will be robust and rapid private sector leadership, working in partnership with the U.S. government. Mr. Allen's #TackleEbola campaign is providing an important catalyst to help us get medical responders to West Africa to fight Ebola at its epicenter. His leadership is timely and greatly augments the work that the U.S. government, international organizations, NGOs, and others are doing on the ground every day.
Paul Allen is not the only figure from the world of technology to get involved in the fight against Ebola. Earlier in the month, Facebook's Mark Zuckerberg donated $25 million to the Centers for Disease Control Foundation.