Mozilla and the GSMA explore bringing a relevant mobile web to emerging markets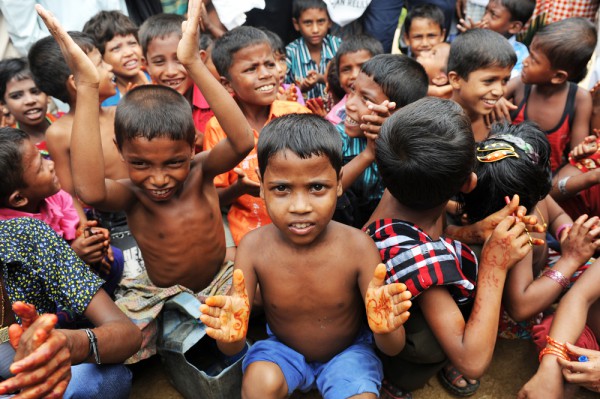 As an American, I often take for granted the benefits and opportunities I am afforded. It is easy to get caught up in iPads, the NFL and junk food and forget that many people in the world go to bed hungry. Yes, there are people that have no food and are forced to drink dirty water. Hell, I am a fat guy who has trouble losing weight -- that sounds pretty lame in the grand scheme of things. If it wasn't for the periodic television commercial asking for donations to stop hunger, American's might never think of the plight of the less fortunate.
The Internet in particular is something that improves our lives immensely; we are so lucky to have high-speed access that can deliver the answer to almost any question in seconds. Shockingly, there are still 4 billion people on this Earth that have never even tried the Internet. Think about that for a moment; there are people that have no access to something we consider to almost be a right. Today, Mozilla announces a partnership with the GSMA, that will focus on bringing a relevant mobile web to emerging markets. All I can say to that is, hallelujah!
"At present, there's a shortage of digital content that has a sufficient understanding of specific cultural contexts, local conditions and the needs of local populations. It's one of the reasons Mozilla is teaming up with the GSMA to explore ways to catalyze the creation of locally relevant content and unlock the promise of the Web for the next wave of users", says Mozilla.
Mozilla further explains, "over the next 6-12 months, we'll be exploring projects focused on low-cost smartphones, digital literacy training and local content. Initial field tests in Bangladesh, Kenya, Brazil and India are currently underway. We are looking to build a coalition of mobile operators, device manufacturers, educators, international development donors, and NGOs who are interested in positively shaping the future of the mobile Web".
This is definitely a step in the right direction, and both Mozilla and the GSMA deserve major kudos. While the world will likely never see true social economic parity across borders, inexpensive access to a relevant mobile web will at least begin to level the playing field when it comes to information and learning. The next big idea may come from a small village in an emerging market, thanks to the mobile web and its associated knowledge.
If you would like more information, or are interested in participating, you can email Mozilla at [email protected]
Photo Credit: fotostory / Shutterstock