WhatsApp adds read receipts as it celebrates fifth birthday [infographic]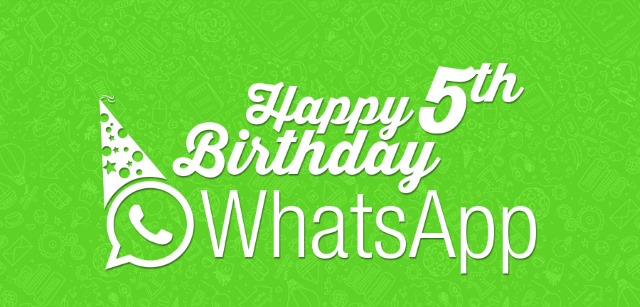 A new update has been rolled out to WhatsApp that lets users see when the person they are talking to reads a message. The check marks that appear next to messages to indicate that a message has been successfully sent and successfully delivered now have a third indicator mode. A double blue check mark means that the message has been read.
WhatsApp took the messaging world by storm when it first appeared on the scene. Despite having been found to be one of the most insecure messaging tools out there, it remains incredibly popular with around 600 million monthly users. WhatsApp's impact was such that Facebook parted with $19 billion to buy it, and this month the service celebrates its fifth birthday.
To make it clear how the updated check marks work, WhatsApp's FAQ has been amended with new detail. One grey check means "message successfully sent", two grey checks means "message successfully delivered to the recipient's phone", and two blue checks means "the recipient has read your message". Around the web, particularly on Twitter, WhatsApp users have voiced concern that this could be seen as an invasion of privacy -- no more pretending that you haven't seen an important message!
The new feature comes as WhatsApp turns five years old. To mark this milestone, Lisa Hallgren of DPFOC has created an infographic highlighting WhatsApp's rise to fame.