Law enforcement agencies swoop on dark net, closing Silk Road 2.0 and other sites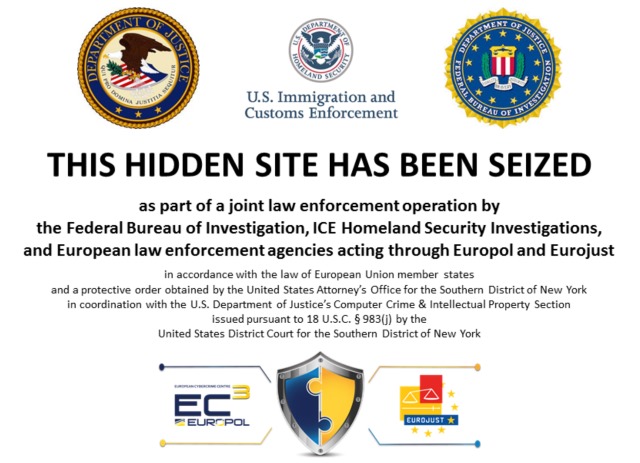 As concerns about online surveillance mount, more and more people are seeking ways to protect their identities and disguise their online activities. Services such as Tor are increasingly popular as surfers look for ways to maintain their privacy. Facebook even recently got in on the act, providing users concerned about their privacy with a secure .onion address through which to access the site.
While the likes of Tor are often turned to as a means of bolstering security and privacy, there is also a darker side -- the dark net, the dark web -- which is used for more nefarious activities. One site that rose to notoriety was Silk Road, an anonymous online marketplace where just about anything could be bought. Last year, the FBI closed the service, but Silk Road 2.0 soon sprang up out of the ashes. This has now also come to an end as the FBI once again shut down the marketplace with the help of Europol and Eurojust in a coordinated clampdown on the darker side of the web.
The operation was a collaboration between the US and several European countries, and it saw the closure of not just Silk Road 2.0 but also more than 400 other services operating on the Tor network. $1 million worth of Bitcoins were seized, and 17 people arrested, and the action will come as a blow to those who have sought solace in the intricate layers of Tor. Operation Onymous has been running for six months, starting off as an investigation into the sale of guns, drugs and illegal services online.
Head of Europol, Troels Oerting, said:
Today we have demonstrated that, together, we are able to efficiently remove vital criminal infrastructures that are supporting serious organized crime. And we are not 'just' removing these services from the open internet; this time we have also hit services on the dark net using Tor where, for a long time, criminals have considered themselves beyond reach.
Many users of the dark net have thought that their activities were invisible to, and untouchable by, the law, but this latest sting shows that this is not the case. No details have been released about how law enforcement agencies were able to locate individuals through a supposedly anonymous service, and the ripples of concern will be widely felt. When the original Silk Road was closed down, there were suggestions that the FBI had conducted searches without a warrant, so it's safe to assume that extra precautions would have been taken to ensure that everything was done by the letter this time around.
The official complaint against Blake Benthall -- also known as 'Defcon', who admitted to being an administrator at Silk Road 2.0 -- suggests that it was carried out as a sting, with an undercover Homeland Security Investigations agent managing to gain employment. Tackling the problem from the inside may have been the reason for the operation's success rather than cracking Tor. But there will almost certainly be an impact on the Tor network and it's likely that users will begin to lose faith in the security it provides.