YouTube Music Key joins the streaming battle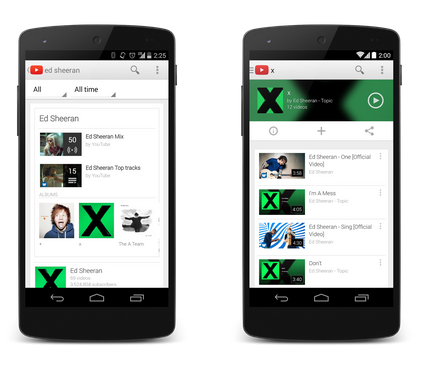 The battle for your hard earned money in the music streaming business is heating up, which seems to be a statement I make regularly these days. This time, the offering comes from an unexpected source. While YouTube is a go-to for music videos, it isn't generally thought of for a streaming music source. Or perhaps I'm old.
YouTube is unveiling its new service, Music Key. "You've asked us for ways to listen to music without ads, to keep playing music videos even if you lock the screen or start using another app, and to play music even if you're not connected to the Internet. That's why today we're introducing YouTube Music Key beta, a monthly subscription service".
The service will set users back $7.99 per month, which is a promotional price. Google did this with Play Music All Access as well, but grandfathered in those who took advantage of the deal.
In this case, Google is including All Access along with Music Key, so users get even more for the money they shell out. That part is a smart move, as otherwise the company would essentially be competing with itself.
"Thanks to your music videos, remixes, covers, and more, you've made YouTube the biggest music service on the planet", Google says.
For now, the service is still beta, but you can sign up by following this link. Let us know what you think.