Facebook proposes privacy policy changes in simplified, prettified paperwork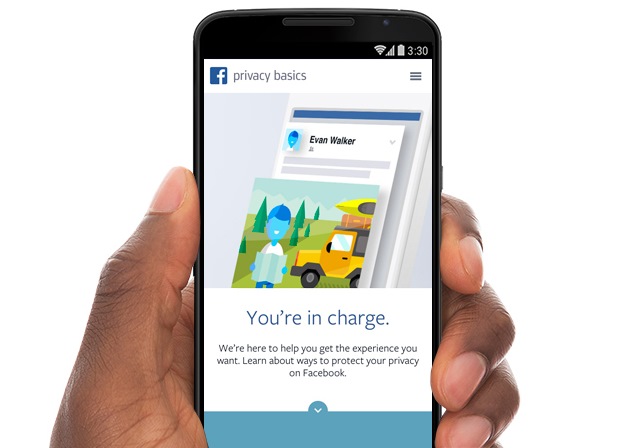 Facebook gets something of a bad rap when it comes to its privacy policy. Delve into the social network's terms and you're almost certain to find something you disagree with. This is the same with many companies, particularly those with an online presence, but users seem to be continually surprised to discover how their data and activities are being used and tracked. Part of the problem is that -- just like with software EULAs -- very few users bother to read through policies in full.
Mark Zuckerberg's social network is looking to change that. Facebook is introducing Privacy Basics which provides easy-to-follow guides to controlling how your online content is shared with others. But there are also a number of changes proposed to its privacy policy. Facebook is looking for feedback, and assures users that "you're in charge." But you'll need to be quick -- there's only a week to give your opinion.
One of the obstacles that prevent people from ploughing through privacy polices is the sheer length of such documents coupled with rather impenetrable language. Facebook's new proposed Data Policy is rather a different story -- it has been designed to be accessible. Compare the current policy pages with the suggested updates and the differences are immediately noticeable. Gone is the monochrome dullness, replaced with bright, colorful sectioning, and careful rewording helps to make the policy easier to understand.
This is not to say that you'll necessarily be happy with everything you find in the document, but the point is that you should be able to find information more easily, and better understand the implications.
The updates to terms and policies are introduced in a blog post by Facebook's Chief Privacy Officer, Erin Egan. He explains that Privacy Basics "gives you tips and a how-to guide for taking charge of your experience on Facebook. We're also proposing updates to our terms, data policy and cookies policy to reflect new features we've been working on. And we're continuing to improve ads based on the apps and sites you use and expanding your control over this kind of advertising".
The important thing to remember here is that Facebook -- just like the all-new Microsoft -- is looking for feedback. If you have suggestions for how things could be improved, don't hesitate to get in touch through the dedicated page.