Ultimate Ears goes Dubstep -- releases Skrillex Edition UE BOOM Bluetooth speaker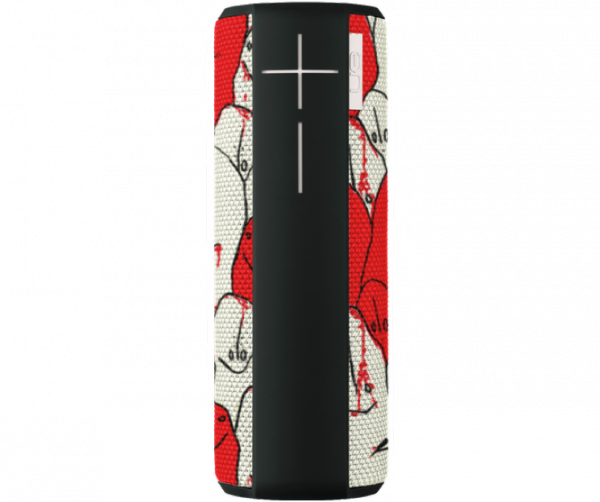 While I am a fan of all genres of music, I am mostly a Hip-Hop lover. With that said, I have been really enjoying Dubstep and other electronic music lately. Do I go to clubs and dance? Hell no! I consume this music at my computer desk. If you are ever feeling fatigued or having trouble focusing, a Red Bull and some Dubstep will change that quickly -- the beats and tempos act like a metronome for your life.
The man most associated with Dubstep music is Skrillex. If you are a bit older, please know that he looks a bit like Corey Feldman. His music is erratic, crazy and beautiful all at once. Sadly, Dubstep cannot be properly enjoyed on a smartphone speaker; you need more power! No worries, as today, Ultimate Ears and Skrillex are partnering on the Skrillex Edition UE BOOM Bluetooth speaker.
"Just as UE has disrupted how people listen to the music they love, out loud and on the go, Skrillex has transformed their music experience through the creative use of technology, tapping a variety of computer programs to write, record and mix his tracks. Now, his captivating visual style is reflected through his hand-drawn work in this custom designed UE BOOM", says Ultimate Ears.
Skrillex explains, "UE BOOM is awesome because it's small, portable and powerful. They get so loud! I listen to them all the time on tour -- from the bus to backstage. They're the best little speakers you can get, which is why I'm pumped to have my own artwork covering a custom edition".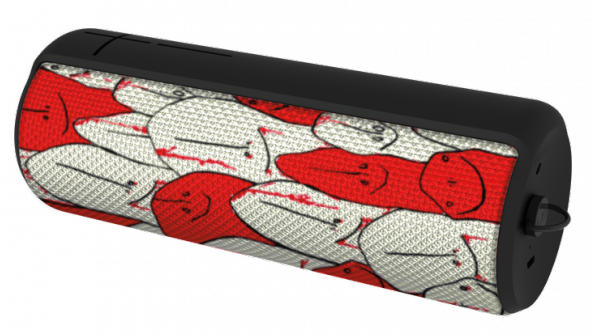 While the speaker features Skrillex's hand-drawn artwork, it is otherwise the same UE BOOM that many consumers already love. Speaking from experience, this Bluetooth speaker is quite amazing, offering both high volume and quality. To get this cool artwork is just icing on the cake.
If you are interested in buying, you can get it here for $199.