Facebook continues to show it 'gets' mobile with new Groups app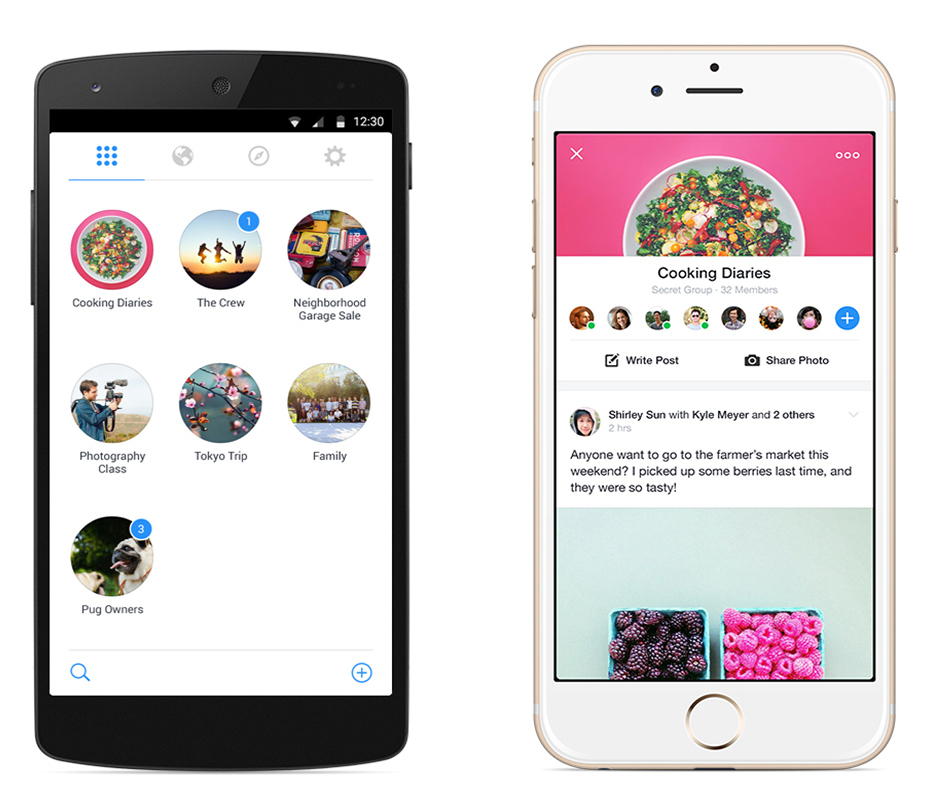 If you use Facebook on mobile, you will be familiar with Messenger, Facebook's separate app dedicated for messaging. While some people hated having to download another app, others enjoyed it -- including myself. Mobile is a world meant for apps that do one thing well. With a relatively small screen size, optimized apps have the best experience -- not ones that cram in all the functionality they can. Facebook is continuing to follow this philosophy with its new dedicated app for Facebook Groups.
The official Facebook app includes everything, however, the only thing it does well is allow you to browse your newsfeed. To view your Groups on the mobile app requires going into the 'more' tab and scrolling down to select a Group. With a new dedicated app, all you have to do is open the app and you have all your Groups laid out in a grid waiting for you. Also, I find using the Groups app a much more pleasant experience. There are nice animations, and easy access to notification and privacy settings, among various other small features.
Facebook Groups are hugely popular for various users. Some people forget, Facebook got its start, and popularity, with college students. And it continues to provide functionality aimed at these users. At most universities you will see Facebook tabbed on the majority of computers, and Groups as the go-to way to coordinate organizations and projects. For example, there are groups for the University, each major, the residential halls, and to find housing, books, or rides.
This app doesn't seem to be aimed at newer users, but towards users that already rely on Groups to share with their organizations, friends, or families. There is nothing new to learn, it merely packages all the features users currently enjoy in a mobile friendly experience. Facebook Groups have been a great way to share your life with select individuals on the desktop, and is now a great on mobile as well.
If you want to a dedicated app for your Groups, download it here for iOS or Android. Otherwise, the functionality will also remain available inside the official Facebook app.