Google Chrome 39 goes 64-bit on Mac, promises performance, stability improvements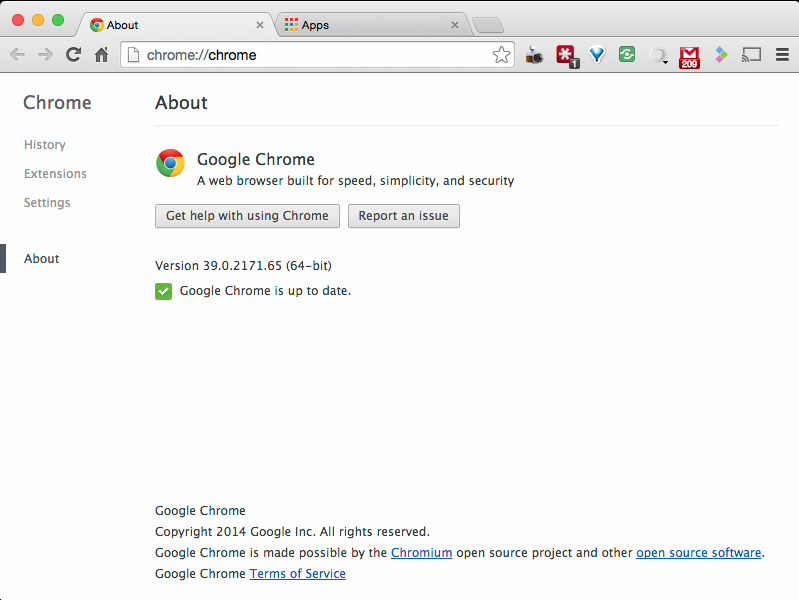 Google has unveiled Chrome 39 FINAL for Windows, Mac and Linux. The big news with version 39 is the long-awaited arrival of a native 64-bit build for Mac users.
Unlike the Windows version, which offers both 32-bit and 64-bit builds, the Mac build is now 64-bit only, and existing users with supported Macs will be automatically upgraded to the new version.
There are a number of good reasons for switching to 64-bit, all of which Google announced when it unveiled the first 64-bit Mac beta. These include faster performance thanks to a "superior" instruction set, enhanced security and -- thanks to the way Chrome no longer requires 32-bit system libraries -- quicker start times and reduced memory usage.
The switch to 64-bit means that Chrome will no longer be updated on Macs built with the first generation of Intel chips, which first launched in January 2006 and were 32-bit.
Apple quickly switched to 64-bit Intel chips, with a rolling series of updates that began in October 2006 and completed in August 2007, meaning the vast majority of Macs -- including all Macs built after August 2007 -- are compatible with the new release.
Non-supported users should switch to a 32-bit compatible browser such as Firefox in order to remain secure.
Aside from this notable change, other improvements in Chrome 39 are minimal: new apps and extension APIs have been added, along with minor performance and reliability improvements. 42 specific security fixes have also been unveiled, with Google paying out $41,500 in bounties to those who reported the holes.
Google Chrome 39 FINAL is available now as a free download for supported builds of Windows, Mac and Linux. Also available are Google Chrome 39 Beta (64-bit) for Windows 64-bit, and Chrome for Android 39.