Jolla crowdfunds its first tablet, hits goal within hours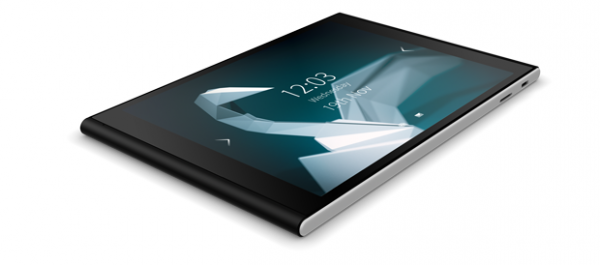 Crowdfunding a mobile device is a tricky thing to get right. Just ask Ubuntu maker Canonical. To make its Edge smartphone happen, it turned to Indiegogo to get $32 million, of which it only managed to raise (a record) $12.8 million. Its failure can be linked to the sky-high goal, a mistake from which Finnish mobile device vendor Jolla appears to have learned from.
Jolla is also turning to crowdfunding, for its first tablet called Tablet, but the goal it set, of just $380,000, is much, much, much more easier to reach. In fact, at the time of writing this article, Jolla has raised more than $490,000 (a figure that is quickly rising), with 21 days left until the crowdfunding campaign ends, on December 9.
Jolla is, of course, using its Indiegogo campaign more as a marketing trick to garner attention for itself and Tablet, rather than a way to fund its development (although, at this rate, it might get quite a few million by December 9). Quickly after the campaign went live, the Jolla Tablet for Early Sailors ($189 for the tablet) and Jolla Tablet for First Sailors ($199 for the tablet) perks sold out.
What's left? There's the $20 backing for shipping, $10 to support the project (you'll get your name on the Jolla The First Ones site), and $204 for Jolla Tablet for Early Sailors (just 192 out of 2000 have been claimed so far; you'll still have to add the $20 for shipping).
What do you get? Straight off the bat, Jolla is touting its commitment to privacy, promising that it will "never sell or share your data with anyone" and that there are "no back doors or anything third parties could use for monitoring your activity".
Here's what Tablet packs: 7.85-inch IPS display with a resolution of 2,048 by 1,536; 1.8 GHz quad-core 64-bit Intel processor; 2 GB of RAM; 4,300 mAh battery; 32 GB of storage; microSD card slot; 5 MP back-facing camera; 2 MP front-facing camera; Bluetooth 4.0; Wi-Fi 802.11 a/b/g/n; Sailfish OS 2.0. It comes in at 203 x 137 x 8.3 mm and 384 grams.
Jolla is positioning Tablet as an alternative to Apple's iPad mini with Retina display, Google's Nexus 9 and Nokia's just-announced N1, undercutting all three on price so far. However, when it goes on sale, Tablet will cost $249, says Jolla.
For more details, check Jolla's Indiegogo campaign.