AMD to launch 'Carrizo' mobile APUs in 2015 -- improved performance and efficiency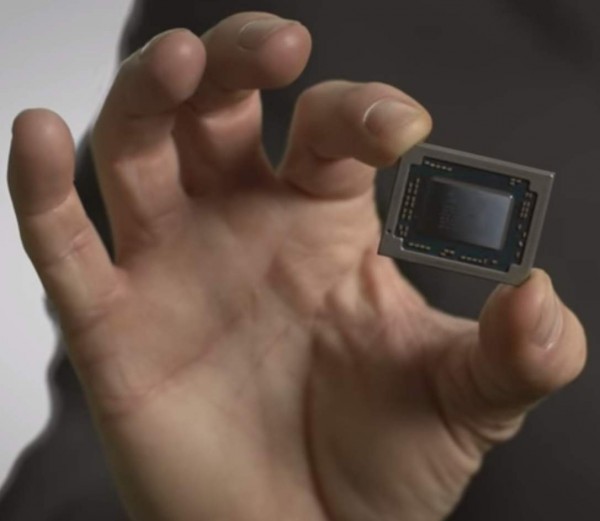 Intel is the current king of processors -- let's just get that out of the way. From a performance standpoint, you can't go wrong with the company's chips. Not to mention, Intel is a huge Linux supporter, so its hardware (chipset, Wi-Fi, etc.) works well "out of the box" with many distros. So why would someone go with AMD? A very good question -- Intel's competitor also makes great chips, often with a focus on value. This year, AMD launched the brilliant AM1 platform, featuring the FS1b socket. Sure, it won't win in performance, but it excels in low-cost ownership. You see, not only is the upfront cost low, but it will save you much on your electricity bills, as it is very low-wattage.
Now, AMD is looking to the future, as it announces a new mobile APU family called "Carrizo". Starting next year, Intel may have some serious competition on its hands, as Carrizo APUs begin showing up in consumer devices.
Advanced Micro Devices announces, "its first high performance system-on-a-chip (SoC), codenamed 'Carrizo', and a mainstream SoC codenamed 'Carrizo-L' as part of the company's 2015 AMD Mobile APU family roadmap. In collaboration with hardware and software partners, these new 2015 AMD Mobile APUs are designed as complete solutions for gaming, productivity applications, and ultra high-definition 4K experiences. With support for Microsoft DirectX 12, OpenCL 2.0, AMD's Mantle API, AMD FreeSync and support for Microsoft's upcoming Windows 10 operating system, the 2015 AMD Mobile APU family enables the experiences consumers expect".
"The flagship 'Carrizo' processor will integrate the new x86 CPU core codenamed 'Excavator' with next generation AMD Radeon graphics in the world's first Heterogeneous Systems Architecture (HSA) 1.0 compliant SoC. The 'Carrizo-L' SoC integrates the CPU codenamed 'Puma+' with AMD Radeon R-Series GCN GPUs and is intended for mainstream configurations. In addition, an AMD Secure Processor will be integrated into the 'Carrizo' and 'Carrizo-L' APUs, enabling ARM TrustZone across the entire family for the security commercial customers and consumers expect. Utilizing a single package infrastructure for 'Carrizo' and 'Carrizo-L', the 2015 AMD Mobile APU family simplifies partner designs across a broad range of commercial and consumer mobile systems", says AMD.
If you aren't familiar with the concept of an APU, it is essentially a CPU and GPU integrated into a single chip. In other words, a separate graphics chipset is not needed. What makes this particularly great, is that a CPU upgrade will typically bring improved graphics too.
Consumers should really appreciate the improved performance and energy-efficiency that AMD is touting in this APU family. If the company prices the hardware right, it may prove very popular. I will be monitoring this new AMD tech very closely, and look forward trying a laptop that is powered by it when it launches in the first half of next year. Hell, I would love to see it in some tiny Mini-ITX desktop systems too.
Are you excited for Carrizo? Tell me in the comments.