HTC offering RE Camera for 50 percent off on Black Friday -- a super-low 99 bucks!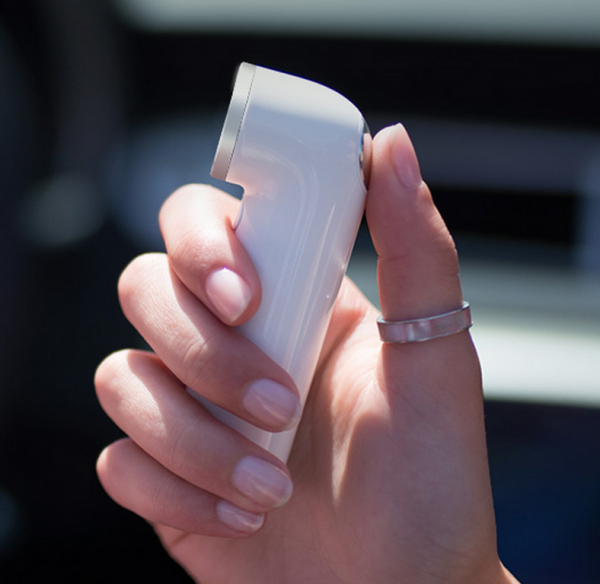 In the USA, the holidays are almost here for many people. This Thursday, Thanksgiving, officially kicks off the festivities of both spending time with family and shopping. We eat turkey and spend time with our loved-ones until late Thursday night, but then the following day -- known as Black Friday -- kicks off a month-long shopping extravaganza. Up until December 25th, Christmas Day, retailers will be trying to bait shoppers with rock-bottom prices and interest-free payment plans.
Unfortunately, not all advertised sales are as good as they seem. In other words, what looks like a great deal, may be average at best. HTC is getting into the Black Friday game, and it is offering a truly great deal; 50 percent off the all-new RE Camera. It is normally $199, but you can score it for a super-low $99!
"Sleep in on Black Friday – this is the best Black Friday deal you'll find, and it runs through Cyber Monday! Get a RE Camera for only $99 --  that's 50 percent off! Order a RE online at http://www.htc.com/us/go/htc-hot-deals/, or purchase it through Verizon, AT&T, and Best Buy's websites. Offer also available in-store at Verizon, AT&T and Best Buy. While supplies last", says HTC.
If you aren't familiar with this device, please know that it is a standalone camera that can be linked to your Android and iOS devices. You may be wondering why you need such a thing when your smartphone can already record videos and take pictures; that is a very good question. What makes the RE camera special is that it is water-resistant, so you can take it places where you wouldn't dare bring your expensive smartphone. Not to mention, it is small enough -- and inexpensive enough -- to give to a clumsy or careless child. Handing a kid a smartphone almost guarantees a shattered screen.
The RE is chock-full of amazing features. One of my favorite features is that it automatically turns on just by picking it up -- it detects your grip. I really love that there is no screen to look at; you simply point the RE at the action and live your life without staring into a viewfinder. Plus, while it is not designed for rugged activities like a GoPro, it can be strapped to things like a hat or bicycle to capture action. It even features time-lapse photography -- HTC has crammed a lot into this little guy!
For $99 it is a no-brainer, and one of the best Black Friday deals I've seen. Best of all, the promotion will last through Cyber Monday or while supplies last. With that said, I doubt stock lasts that long, so I suggest trying to get one on Friday if you can.
Will you buy the RE? Tell me in the comments.