Cloud-based tracking creates an internet of lost things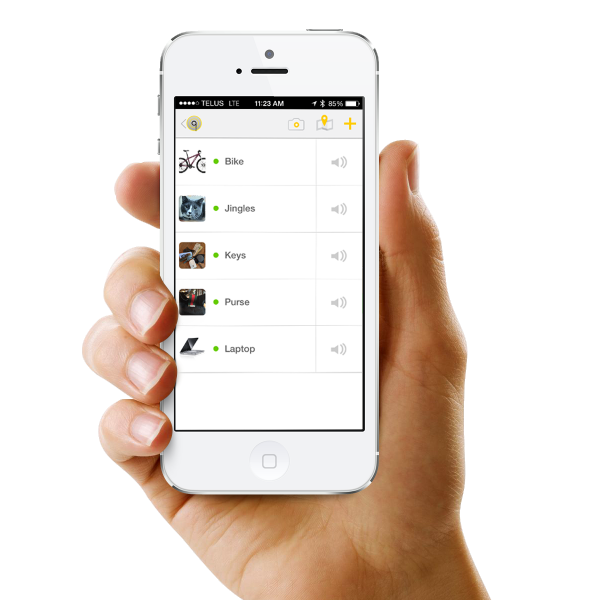 Electronic tags to help stop you losing stuff are nothing new. But usually they rely on Bluetooth or similar to sound an alarm when an object goes out of range.
A new solution from Canadian company Linquet mixes the cloud and the sharing economy to track tagged devices in a kind of internet of lost things.
"We've all been there. We always lose or misplace our phones, keys, wallets, laptops, pretty much everything," says Pooya Kazerouni, Linquet's president. "Now, we have a product that is much more than a great anti-loss solution. Not only does Linquet prevent your valuables from getting lost in the first place, but it also allows for smart sharing and connecting of important items with guests, acquaintances and customers".
More than one person can connect to a Linquet tagged item making it easy to share things like bikes or keys. You can loan gadgets to colleagues, or even track your pets, and see where they are via an iOS or Android app. The cloud element allows you to have Smart Profiles so you can, for example, customize times and locations when alarms don't sound.
You can build up a network of trusted friends who can help you locate missing items at locations you visit regularly. If something strays further afield the whole Linquet network can be brought into play. You can be anonymously notified of an object's location if it comes within 100 feet of another Linquet user.
The device tags also have a Magic Button that can be used to find your phone, take a picture with its camera or alert your friends in an emergency.
The introductory pricing model (until January 5) is $1.99 a month for a single device and user, $6.99 for four devices, two users and three smart profiles, and $14.99 for ten devices, five users and seven profiles.
The company is also set to release an API which will allow developers to build apps or integrate Linquet with their own products.
You can find out more and sign up on the Linquet website.