Intel acquires password management solution PasswordBox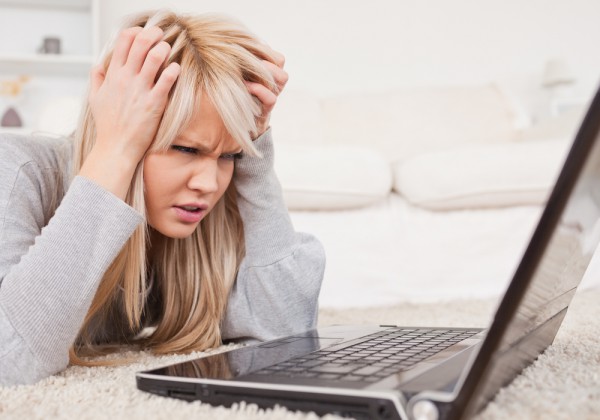 Having a strong and unique password for every website you visit is a great idea. Unfortunately, there is a major problem with that -- it can be impossible to remember them all. If it becomes a tedious affair, users will start recycling passwords for multiple sites, which is a huge best-practice "no-no". Think about it; if a hacker gets your password from one site, they now have it for other sites too. Even worse than recycling passwords? Writing them down on Post-It-Notes and sticking them on a monitor.
While it is easy to judge people for not securing their passwords, remember, it is not their fault that current systems are deficient. True, there are password management solutions by various companies, but how can a user know which one to trust? Luckily, consumers will soon have a very trustworthy name available -- Intel. Today, that company announces it is acquiring password management solution PasswordBox.
"Secure passwords are essential to protecting sensitive personal data. According to a recent report by consulting firm Deloitte, more than 90 percent of user-generated passwords are vulnerable to hacking, citing that the 10,000 most common passwords could access close to 98 percent of all accounts. Last year, Experian found that the average user had 26 password-protected online accounts but used only five different passwords. In fact, nearly 37 percent of users have asked for assistance on their username or password for at least one website per month. Together, Intel Security and PasswordBox will work to eliminate these problems", says Intel.
Chris Young, SVP and GM of Intel Security Group explains, "everyone can relate to password fatigue. The PasswordBox service has already brought relief to millions of consumers who now enjoy simple, instant login. Intel Security and PasswordBox share the same goal of improving digital identity protection across all devices and platforms. We believe we have the technology, expertise and reach to bring simple, secure access to consumers worldwide".
Intel is touting three specific benefits from the acquisition.
Reduced Password Fatigue -- PasswordBox's solution utilizes one of the most accurate form fillers on the market, with patent-pending one-tap (on mobile devices) and one-click (in browsers) login to simply and seamlessly provide secure access from any consumer device. Intel Security will continue to extend and expand these capabilities to provide consumers a convenient way to access their favorite sites and apps.
Security Simplified -- In an era of catastrophic data breaches, consumers are expected to create increasingly complex passwords that include capital letters, numbers and symbols to protect their digital identities. Intel Security will incorporate the simplicity of the PasswordBox solution with new, user-friendly authentication technologies that enable users to get the benefit of improved security in a manner that is simple to set up and use.
Experience Next Generation Solutions -- Intel Security has assembled world-class innovators in hardware engineering, software and services, to build solutions that address the most pressing security challenges. Combining the power of Intel Security with PasswordBox's expert team, Intel is committed and well positioned to innovate and deliver new, ground-breaking, next-generation solutions on a regular cadence to meet the needs of consumers.
Don't forget, Intel also acquired McAfee; bringing PasswordBox into the fold only further bolsters Intel Security solutions. While this is great news for Intel, the real winner will be consumers, as they gain a password management solution backed by a big name. Hell, when it comes to technology, Intel is just about as big they come.
Which password management solution do you use? Tell me in the comments.
Photo Credit: wavebreakmedia / Shutterstock