Yahoo lists the top searches of 2014 -- the number one spot will make you sick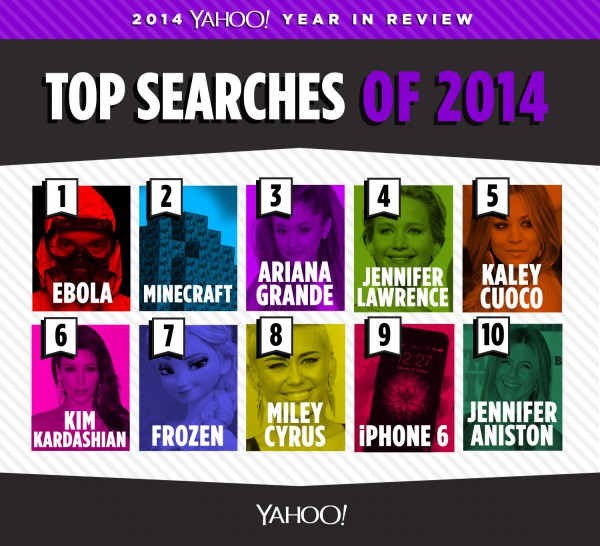 While the majority of people use and trust Google as their search engine, it is not the only option. Many people use alternatives such as Bing and Yahoo too. The latter in particular should see increased use, as it is the new default search engine on Firefox.
Today, Yahoo is sharing the top searches of 2014. While many of the results are to be expected, some may surprise you. For instance, Xbox One was searched for more than PlayStation 4 -- does this signal an increased consumer interest in Microsoft's console over Sony's? Possibly. Please read on for more results.
"Yahoo today announced the 2014 Year In Review, a look at the daily search habits of millions of Yahoo users. And for the second time, Yahoo Year In Review also gives a look into the top trends from Tumblr. This year's top searches on Yahoo include a national obsession, an international crisis and some favorite female stars", says Yahoo.
The company further explains, "to develop the Yahoo Year In Review, our editors analyze Yahoo Search queries based on a number of factors, including volume and growth from previous periods, to see which themes and trends bubble to the surface. Individuals and their search queries always remain anonymous".
Yahoo lists the following overall top 10 results for this year:
Ebola
Minecraft
Ariana Grande
Jennifer Lawrence
Kaley Cuoco
Kim Kardashian
Frozen (Disney movie)
Miley Cyrus
iPhone 6
Jennifer Aniston
In addition, Yahoo is listing the top searched-for tech:
Apple iPhone 6
Samsung Galaxy s5
Samsung Galaxy Note 4
GoPro
Apple iPad Mini
Microsoft XBOX One
Amazon Kindle
Sony Playstation 4
Apple iPad Air
Microsoft Surface Pro 3
The company also lists the top 10 "obsessions", which it describes as "top-searched + top gainers". In other words, top searches of things that went viral. You cam see it in the beautiful infographic below.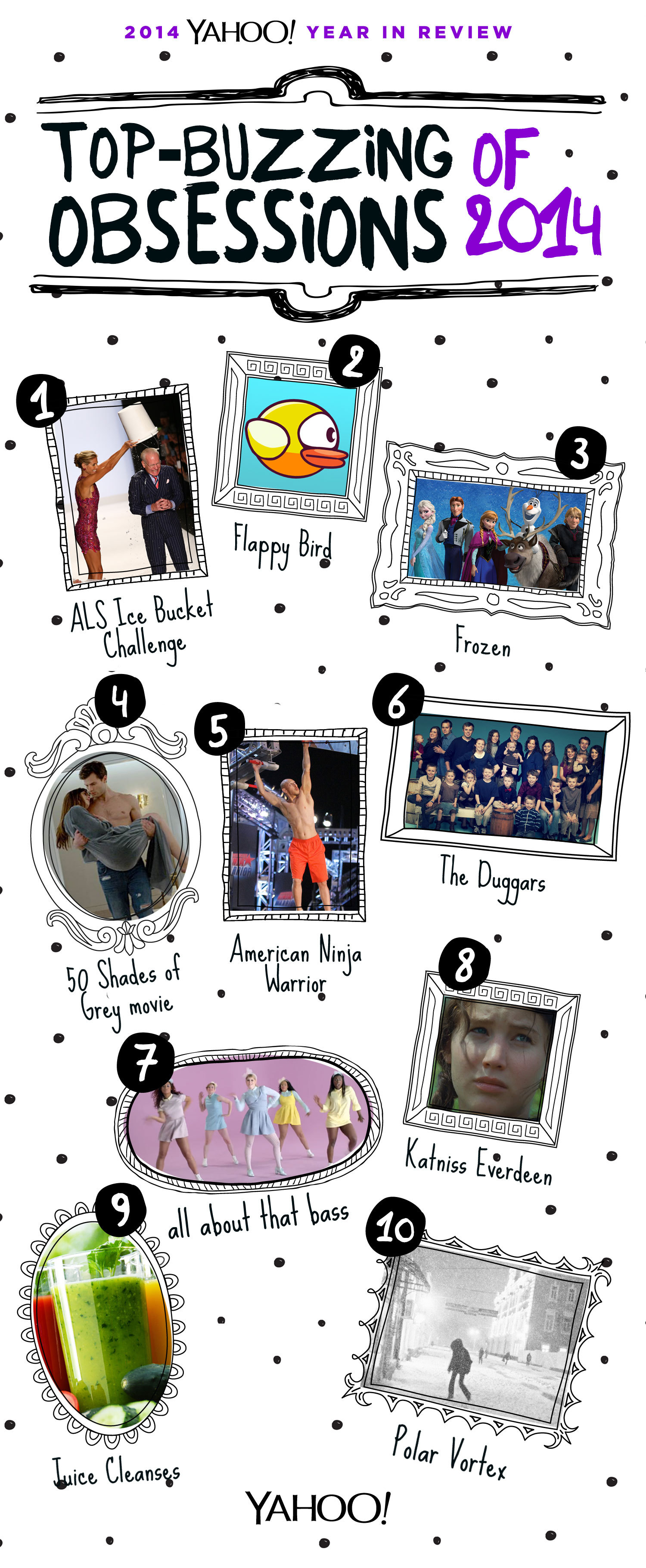 I am not surprised to see "Ebola" as the overall Yahoo search term, as the media got many of us (including me) into a frenzy over what ultimately amounted to nothing -- Americans had nothing to fear. The ALS ice bucket challenge is appropriately number one on the obsession list, as it is clearly the most viral thing of 2014, showing up everywhere.
My biggest surprises, however, are Flappy Bird at number 2 on the obsessions list and Ariana Grande at number 3 on the overall list. I knew Flappy Bird was popular, but I still do not understand why. The game is frustrating and not particularly fun; maybe people wanted what they couldn't have after the game was pulled from the App Store?
I'm a big fan of the short-lived Nickelodeon show "Sam and Cat" (don't judge me), so I knew Ariana Grande from it, but I didn't know how wildly successful the actress' singing career was too. Beating out Miley Cyrus is surely a big win for the up-and-coming music star.
To check out more of Yahoo's search results, you can learn more here.
What do you think of Yahoo's lists? Tell me in the comments.