Nokia brings HERE to Google Play, will launch iOS version early next year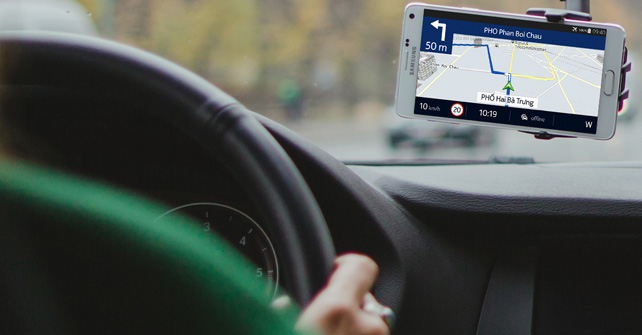 For Nokia to get any real traction with HERE outside of Windows Phone and its former brands, the Finnish company must make its app available to as many potential new users as possible. And that means offering it on the biggest mobile app stores around today -- Apple App Store and Google Play.
Today, Nokia is taking a step in the right direction by making HERE for Android available on Google Play. The app's availability on the largest Android app store comes more than three months after the initial launch, for Galaxy smartphones. HERE still sports the beta label, but continues to offer the same lovely features we have come to expect from it.
The good news is that HERE is available for free on Google Play. The bad news -- however, this may not affect most users -- is that not all devices seem to be supported right now. For instance, Nokia does not want the app to be installed on my 2013 Google Nexus 7, rocking Android 5.0.1 Lollipop. It is, however, available with other devices still listed in my account (like Google Galaxy Nexus and LG G3).
The latest improvements to HERE for Android include extended coverage of voice-guided navigation into 18 new markets (a total of 118 countries are supported), performance and stability improvements and some bug fixes. For more information on what HERE for Android has to offer can do, you can check out our coverage of the app, which includes its development on Android.
Nokia says that it has received interest from "a lot of people" in an iOS version of HERE, and, as such, it will also make the app available on App Store, but only in early 2015. At least that's the plan now. "We really appreciate this interest and demand", says Nokia. "Our iOS app development team is working hard on this and we plan to officially launch HERE for iOS in early 2015".
As some of you may know, Nokia has had HERE Maps available on App Store, receiving too little attention from iOS users. Nokia is hopeful that maybe the second time's the charm. One thing's certain -- iOS users would certainly appreciate having Nokia's offline maps on their devices.
Hit the following link to download HERE from Google Play.