Countdown to Armageddon -- Google Earth API will be dead in 1 year!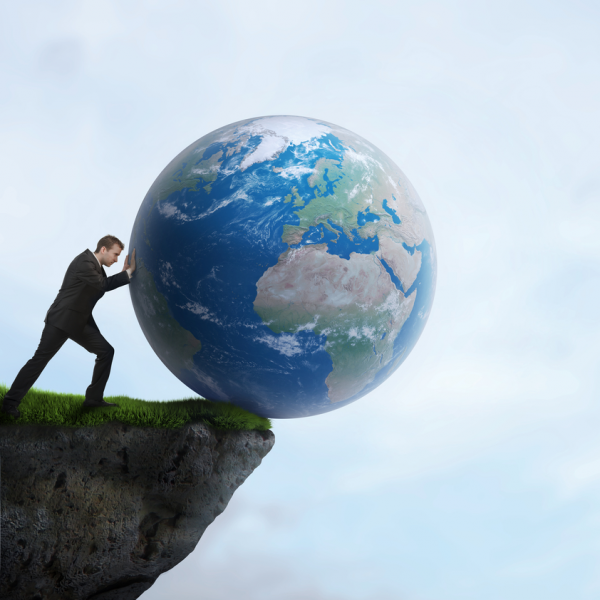 In the grand scheme of things, we aren't far removed from a time when most people thought the Earth was flat. Yes, we went from thinking a boat could sail off of the edge of the world, to landing a spacecraft on a comet -- crazy, right?
When Google Earth was first released, it was a mind-boggling program. It allowed users to easily navigate a virtual Earth; a high-tech globe, if you will. While people take it for granted, the search-giant's offering remains wonderful. Unfortunately for developers, Google is killing the Earth API.
"Over six years ago we introduced the Google Earth API, enabling developers to build rich 3D mapping applications in the browser, using JavaScript. And over the years, developers have built quite a number of fascinating applications. However, the Earth API is built on a technology called the NPAPI plugin framework, and recently, for security reasons, both Chrome and Firefox have announced they're removing support for this framework. These security reasons, combined with dwindling cross-platform support (particularly on mobile devices), had made building applications that leverage the Earth API untenable for developers", says Ken Hoetmer, Product Manager of Google Maps APIs.
Hoetmer further explains, "therefore, after careful consideration, we have decided to retire the Google Earth API. Per our deprecation policy, the API will be supported until one year from today and will be turned off on December 12, 2015. For the duration of the deprecation period, the set of supported browsers is as follows. Because of the recent Chrome and Firefox announcements, support on those browsers extends only to the latest browser version that supports NPAPI".
Google lists the following browser support for the next year:
Microsoft Windows (XP, Vista, 7, and 8)
Google Chrome 5.0-39.0 (32-bit)
Internet Explorer 7-9, and 10-11 with Compatibility View (32-bit) (Note that the Windows 8 browsing mode with Internet Explorer does not support plugins.)
Firefox 11.0-34.0
Apple Mac OS X 10.6 or later (any Intel Mac)
Google Chrome 5.0-39.0 (32-bit)
Safari 3.1+
Firefox 11.0-34
Before you panic, please understand that while the API is being terminated, Google Earth is not. Google will continue to develop Earth, but will no longer supply the API to third-party developers looking to utilize it after December 12, 2015. Instead, you can continue to use to use the dedicated program on Windows, Android, OS X and traditional Linux distributions.
Photo Credit: TijanaM / Shutterstock