BT in talks to acquire EE for £12.5 billion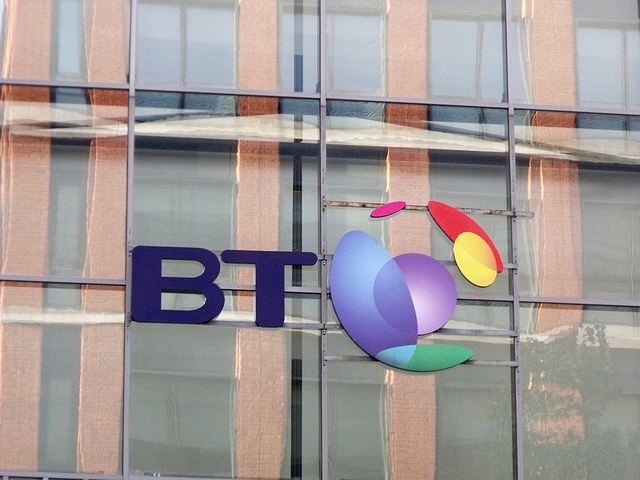 There's been plenty of speculation over the past few weeks as to which mobile provider British Telecom was sweetest on -- EE or O2 (its ex) -- but today we learn the object of BT's affection is definitely the Deutsche Telekom and Orange S.A  joint-venture, as the telecoms giant confirms that it has entered into "exclusive negotiations" to buy EE for £12.5 billion.
There's a long, long way to go before the companies tie the knot, but if things go ahead, part of the purchase price will be paid in BT shares. Upon successful completion of the proposed transaction Deutsche Telekom stands to own a 12 percent stake in the company, and Orange would gain 4 percent.
"We firmly believe that convergence is the future of telecommunications in Europe. Customers want fixed-mobile converged services from a single provider. The proposed transaction with BT offers the chance to further develop our superbly positioned mobile business engagement in the UK and to take part in the outstanding opportunities of an integrated business model," said Thomas Dannenfeldt, Chairman of EE's Board of Directors and CFO of Deutsche Telekom.
Commenting on the news, Dominic Baliszewski, telecoms expert at broadbandchoices.co.uk said, "BT has gone full circle with the acquisition of mobile network EE, having only left the mobile space 12 years ago when it sold BT Cellnet. The trend for providers to offer the full suite of home comms services (broadband, TV, mobile, landline) is showing no sign of slowing, but UK customers have not yet embraced quad-play as enthusiastically as in other European countries, such as Spain, where quad-play is hugely successful. UK customers largely view a mobile phone as a personal purchase rather than part of their household spend so a fundamental shift in perception is needed to make quad-play the norm.
"That being said, quad-play does have the potential to save customers a great deal of money and BT in particular has the infrastructure at its disposal to offer some truly compelling pricing alongside robust coverage (both from EE's best-in-market UK mobile coverage and BT's 5 million Wi-Fi hotspots). Throw in some tasty freebies in a similar vein to the 'free BT Sport' offer of the previous 12 months and you have a tempting proposition. This is unlikely to be the only example of consolidation we see in telecoms over the next year or so, but it is important that customers are not dazzled by the marketing surrounding Quad-Play. Bundles are cheaper because providers want to avoid customer churn, but do stay focused on what you need from a mobile phone service: quality of coverage, network speed and a generous data allowance are all just as important as how much you actually pay.
"Should this deal go ahead, millions of people who are both EE mobile customers and BT broadband/TV customers already will effectively become triple or quad play BT customers without even blinking. If you find yourself in this situation, don't feel rushed or pressured into signing up to a new contract. BT will likely offer some very attractive customer retention deals but it is always worth taking the time to compare and understand what you need versus what you want -- especially in an increasingly complicated market".