First look: Veeam EndPoint Backup BETA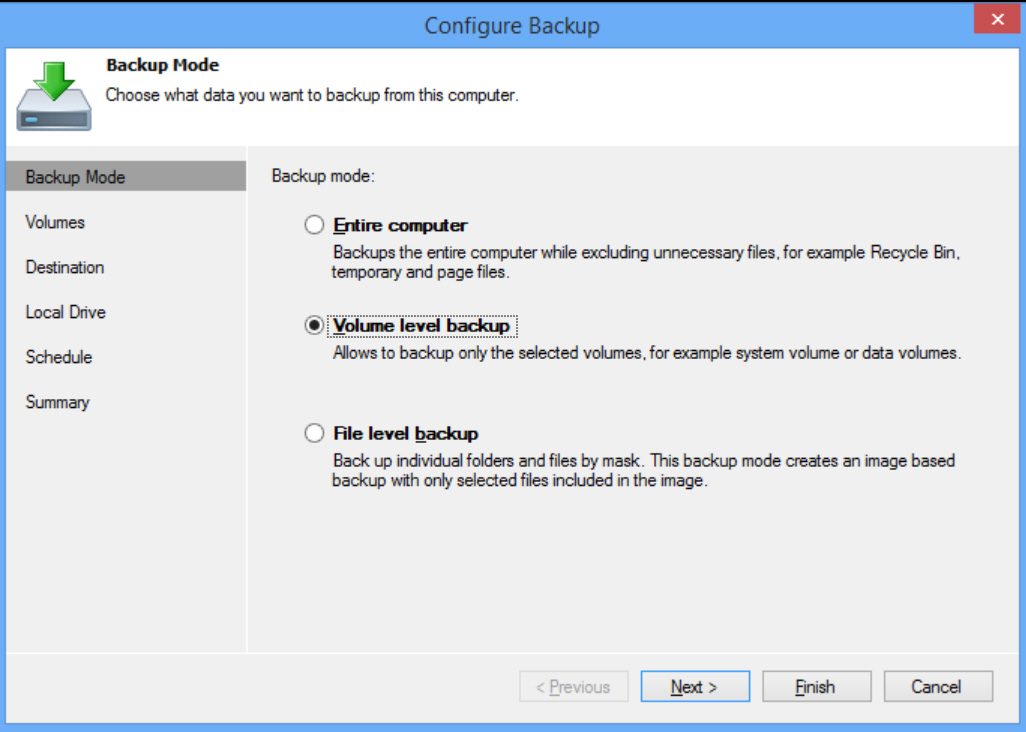 Back in October, enterprise virtualization specialists Veeam Software announced Veeam EndPoint Backup FREE, a free file and image-based backup tool for Windows.
The package is currently only available as a private beta -- you must sign up at their website and wait to receive a download link -- but we added our name to the list, and waited for our invitation.
Around a week later the email arrived, and we were downloading our copy. This installed without issue, and moments later the program appeared.
EndPoint Backup's interface is straightforward, and a "Configure Backup" wizard was soon leading us through the creation of our first backup.
This all starts by choosing the backup mode: File Level (choose files and folders as usual, refine the results with include/ exclude filters); Volume Level (just choose a volume); or "Entire Computer" (save all volumes, excluding unnecessary files like the contents of the Recycle Bin).
The program can save your backup to local or network drives.
The backup may be scheduled to run daily; when your system is locked, you log off, or when a specific backup drive is attached.
There are no other options. No choice of full/ incremental/ differential backup types, no password protection, no "run the program before the backup, this one afterwards", no email notifications.
Still, this does ensure EndPoint Backup is easy to use, and the same approach continues with the restore options. You can mount a backup to recover selected files and folders, or restore a complete backup in just a few clicks.
A useful setting to throttle backup activity when your system is busy should minimize its effects on your system performance.
There's also an excellent Windows RE-based recovery disc. As well as providing a very familiar working environment, it comes packed with all the regular troubleshooting extras. There's the Windows Startup Repair tool, memory diagnostics, the command prompt, options to reset your local administrator account's password, load a driver, and more.
Veeam EndPoint Backup FREE focuses very much on the backup basics; there are no frills here. But it does this very well, supporting all the core features we'd expect, and presenting them in a straightforward, consistent and easy-to-use interface.
On balance this is already a capable product, and we'll be interested to see how it progresses. Take a look yourself, or wait for the first official release: it's apparently due in "early 2015", which we suspect will be February/ March.