Best Windows 8 apps this week

One-hundred and ten in a series. Welcome to this week's overview of the best apps and games released for Windows 8 in the last seven days.
The games category of the store is plagued by fakes this week. You'll find popular games such as GTA 5, Skyrim and Dragon Age Inquisition in the store offered not by the publisher of the game but by individuals. It is not clear why Microsoft seems to have such a hard time preventing these apps from being listed in store in the first place.
As always, if I missed an app or game that has been released this week that you believe is particularly good, let me know in the comments below or notify me via email instead.
Discounts
Red Stripe deals are back this week but instead of six discounted apps you get twelve this time.
Here they are:
Best release of the week
Fillable ($1.99, free trial available)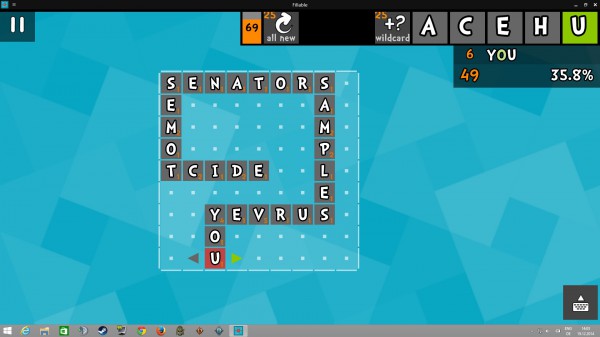 Fillable is a word creation game with a twist. You start with a single letter on the board and need to fill it with as many letters as possible.
To do so, you write the first word to get the ball rolling. Once done, tilt the screen or hit enter to rotate it 90 degrees  to write the next word and so on and so forth.
Space is limited and you will eventually come to a point where you cannot create additional words.
The game features more than 400 different boards that you can write on and rates you based on the number of squares filled on each board.
Other releases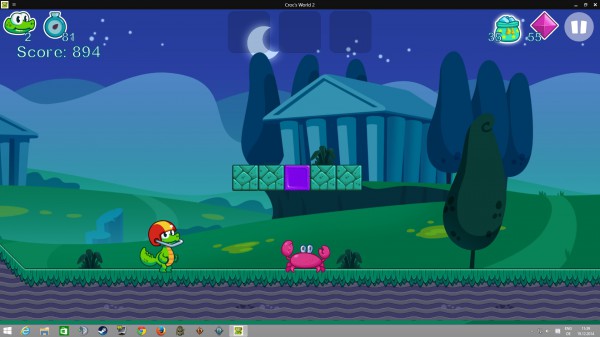 Croc's World 2 is a jump and run game reminiscent of classic games such as Super Mario World or The Great Giana Sisters.
It features 60 levels that you need to master by moving Croc from start to finish.
Collect gems and extra weapons such as stones to defeat monsters in each level.
The game is not overly difficult which makes it ideal for beginners.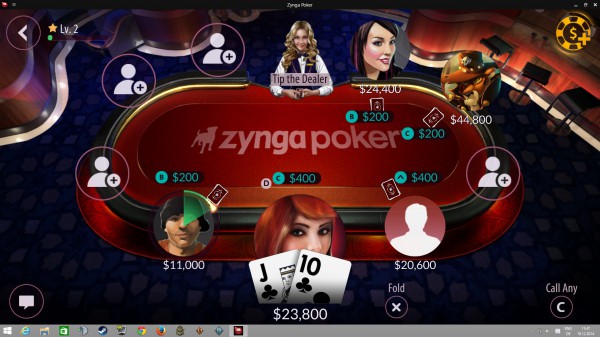 Zynga Poker is a free to play poker game which you can try out as a guest or by connecting your Facebook account.
Existing players can sign in with their profile as it works across platforms.
The game offers casual games with friends and strangers as well as sit-n-goes and tournaments.
Real money is not involved in the game unless you plan to buy additional chips to play with or take part in special events.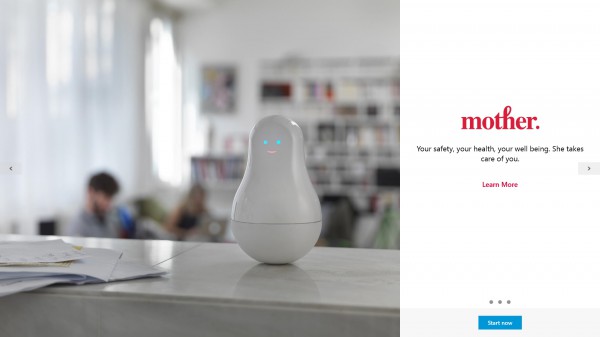 Mother and Motion Cookies are smart sensors that provide you with options to monitor your home and family.
Motion cookies detect and analyze movement, include sensors that measure temperature, and are capable of detecting the presence of objects or people they are attached to.
Pocket Mother is a management app for these sensors to access the data they make available.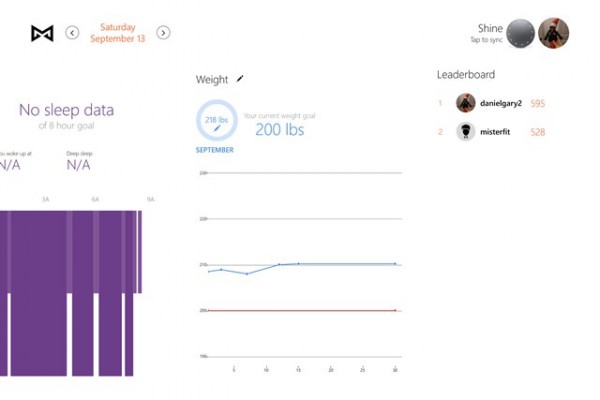 A companion application for Misfit Shine or Flash devices.
Misfit devices are fitness and sleep trackers, and the app for Windows 8 displays the tracked information in a dashboard so that you can analyze it.
Besides tracking, it allows you to set and monitor goals.
Top Gear: Stunt School Revolution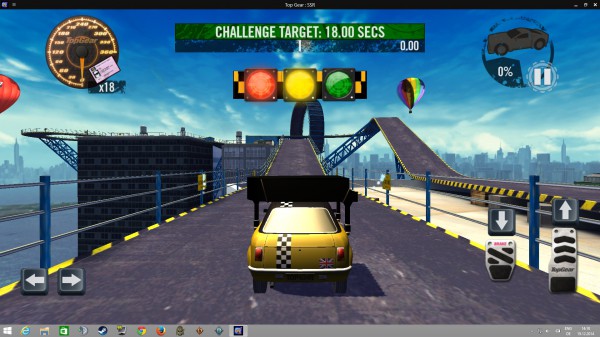 This game reminds me of the Amiga classic Stunt Car Racer. It is different from that game though as it lays more weight on the stunts and less on racing.
It offers a variety of cars, upgrades and stunts. The majority are locked in the beginning and get unlocked while you play the game and pay virtual or real currency to do so.
Stunts range from jumping over canyons to roller coaster rides and stopping the car at the right time.
Family Guy: The Quest for Stuff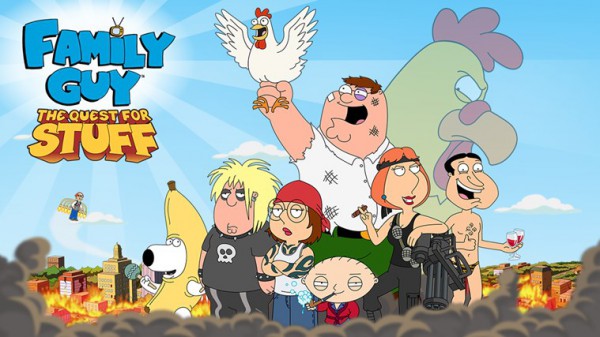 Quest for Stuff is a city builder game that is free to play but uses popular "freemium" mechanics to get players to pay money to advance in the game more quickly.
If you like Family Guy you may still enjoy the game as you will certainly like the setting and humor.
Toca Train (2.99, free trial available)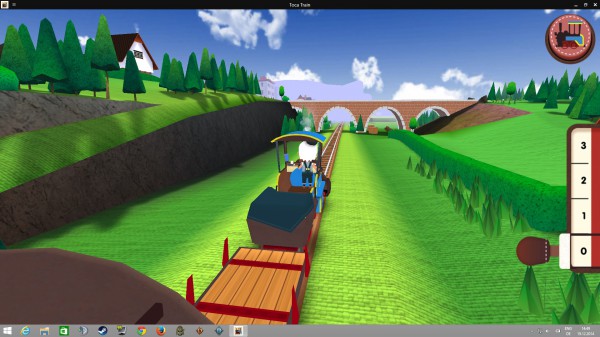 A train simulator for children.Hop on board and start exploring the island with the train.
You control the train using levers and buttons, can stop at stations to take passengers with you and switch from third-person to first-person perspective at any time.
The game does not stress players with high-scores or time limits, and there is no overall goal but to have fun and explore the island.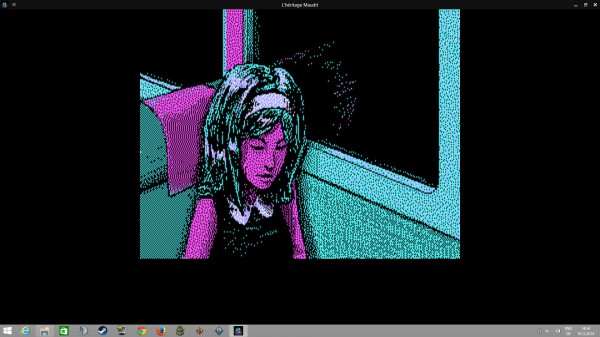 The game looks like an old pre-VGA adventure game as it uses a CGA palette which is limited to four colors.
It is a point and click adventure game in which you follow the story of Anne, a French thriller writer who travels to Brittany to spend time in the house in which her uncle died some time ago.
The game received great ratings and looks like great but it would not run on my system.
It is a mmorpg game featuring different character classes, progression, raid dungeons, epic loot and player versus player battles.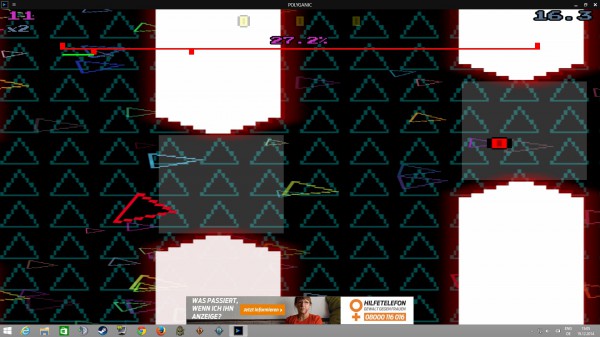 Polyganic can be best described as a Flappy Bird variant. Instead of controlling a bird, you control the columns in the game that a polygon needs to fly through.
Starts simple at first but the game quickly becomes very challenging. Interesting game concept that works really well.