Sign up now to beta test a 'Dog Wearable Device' with Betabound by Centercode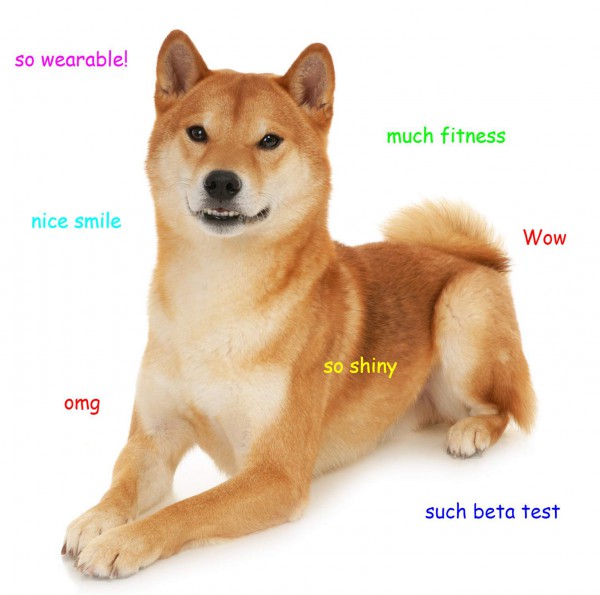 Nowadays, dog ownership is more like adopting a baby than buying a pet. What do I mean by this? Canines are often a part of people's families, sometimes kept in higher regard than the human members. While this may seem crazy to some, I totally get it. My dog has more clothes than me and she has more toys than the average human child. Keep in mind, dogs love you unconditionally, and make your life better -- they deserve to be spoiled and have the best lives possible.
One of the most popular things in technology nowadays is wearables. While smartwatches have been slow to take off, Apple's watch will likely change that next year. For now, it is fitness wearables that are all the rage. Guess what? An all-new health-focused wearable for dogs is getting ready to hit the market and I am happy to say that dog-owning BetaNews readers can apply for the opportunity to test it.
The make and model of the wearable must remain secret, but it should prove to be a very fun test. If you are a dog lover like me, you probably are chomping at the bit to track your puppy's health. What's really cool is that the data from the wearable can be uploaded to an online portal for easy access. In order to qualify, you must meet the below requirements.
Must live in the United States
Must have high speed internet
Must have at least one dog that is greater than 20 pounds
Sadly, the weight minimum means many little dogs are excluded from participation. However, if you have a dog that meets the weight requirement, I urge you to sign up soon, before it closes. While not everyone will be accepted by Betabound by Centercode, everyone can apply here.
What kind of dog(s) do you have? Tell me in the comments.
Photo Credit: steamroller_blues / Shutterstock