Win! Sony's 'The Interview' now available on Google Play and Microsoft's Xbox Video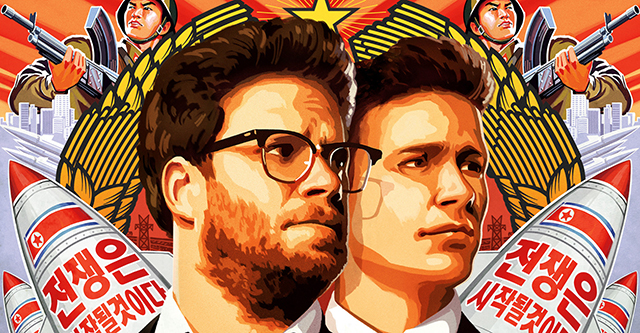 When Sony Pictures was hacked, it was a horrible situation for the company. Not only were its computers knocked offline, but the content of corporate emails were disclosed, embarrassing both the company and individual employees. Sadly, this hack escalated into a terrorist threat, which ultimately led to the opening of film, 'The Interview', being put on hiatus.
While this was a huge blow to Sony and free speech overall, the good guys are getting the last laugh. Today, on the Eve of Christmas, Google and Microsoft shock the world and announce that you can watch The Interview today on Google Play, YouTube movies and Xbox Video!
"Last Wednesday Sony began contacting a number of companies, including Google, to ask if we'd be able to make their movie, 'The Interview', available online. We'd had a similar thought and were eager to help -- though given everything that's happened, the security implications were very much at the front of our minds", says David Drummond, SVP Corporate Development and Chief Legal Officer, Google.
Drummond further explains, "of course it was tempting to hope that something else would happen to ensure this movie saw the light of day. But after discussing all the issues, Sony and Google agreed that we could not sit on the sidelines and allow a handful of people to determine the limits of free speech in another country (however silly the content might be)".
While it is cool that free speech and American ideology wins again, it is so much more than that. Google and Microsoft are American companies, Sony is Japanese, and together they are fighting back against tyrannical hackers.
Whether North Korea was behind the hack is inconsequential. When it comes to evil-doers, there are no borders. Sure, the film is probably terrible, and won't likely win an Academy award, but the comedy has become an unlikely beacon of freedom.
Kudos to Sony for ultimately coming to the correct conclusion. Google and Microsoft should be honored as well, for playing a part in the distribution of the film.
You can buy or rent the film today on Google Play, YouTube Movies, Xbox Video and directly from www.seetheinterview.com.
I will be renting the film later today -- will you? Tell me in the comments.