DAYU Disk Master adds file backup, sync, zip tools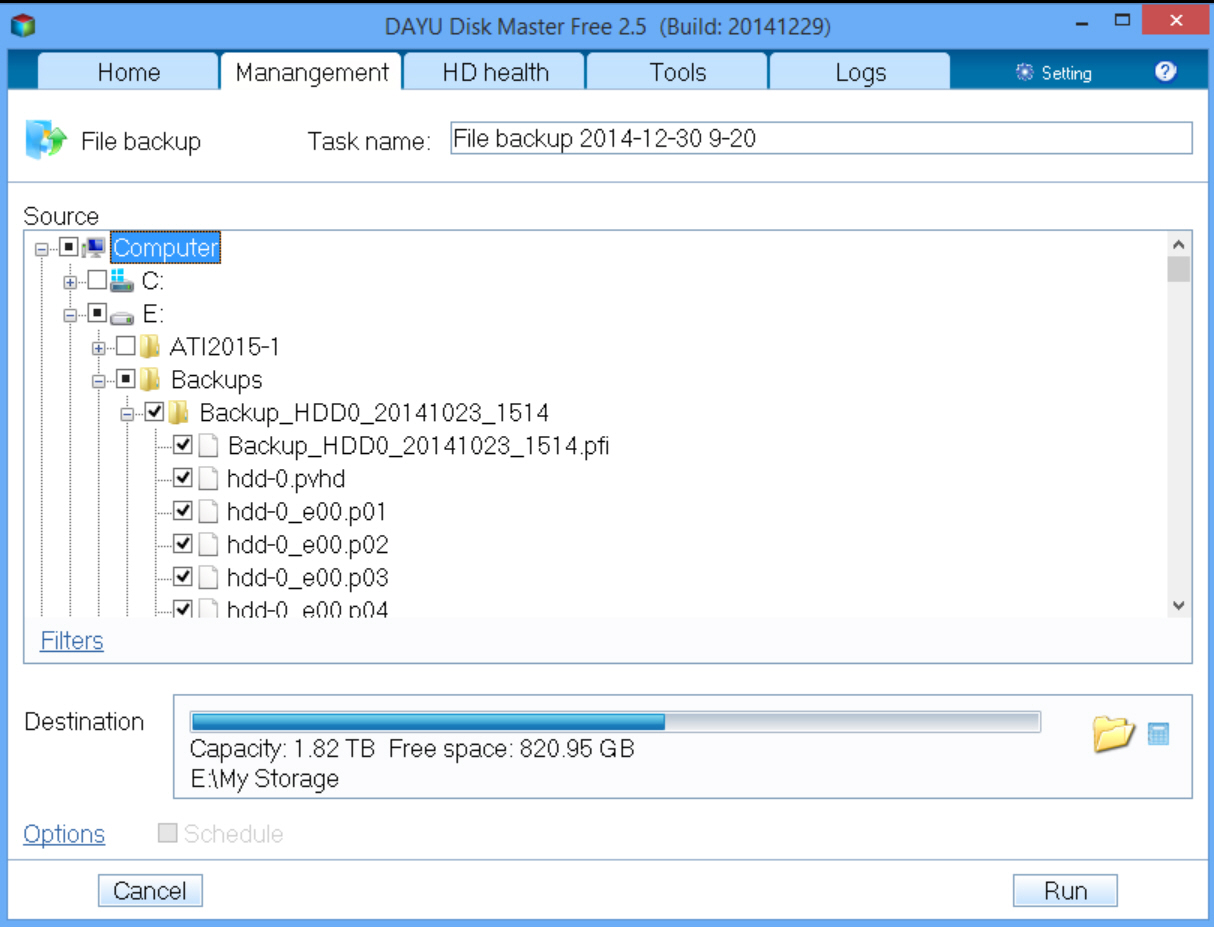 DAYU Technology has released DAYU Disk Master 2.5, a major update for its all-in-one hard drive management suite.
The free-for-personal-use build now includes file-based, as well as image backups.
As usual with DAYU, there are plenty of settings and options, and you're able to configure backup comments, compression, splitting, priority, throttling (set a maximum write speed), pre and post-backup commands, and more.
The commercial builds extend this further with support for encryption and backup scheduling.
DAYU Disk Master Professional 2.5 ($29) gains an archiving tool, while the Server ($129) and Technician builds ($599/ year) now include a file sync module.
There's also a solid range of tools from the previous edition: image backup and restore (including via a hard-drive based "Pre-OS" environment), a RAM disk, virtual disk creator, SMART reporting module, and more.
Unsurprisingly there are restrictions with the free build (no backup scheduling, no encryption, no GPT/ UEFI boot support), but DAYU Disk Master 2.5 delivers much more than you'll see with most similar tools. If you need this kind of versatility then give it a try.