Greenshot adds screenshot callouts, resizing, more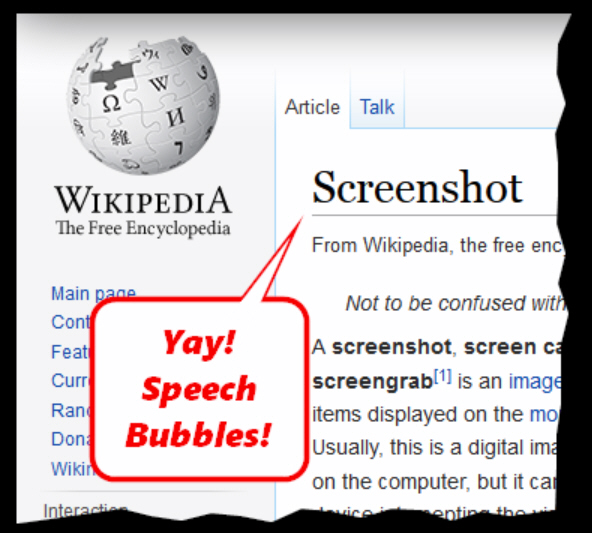 You might have missed it over the holidays, but just before Christmas the excellent screenshot tool Greenshot was updated to version 1.2 with some major improvements and additions.
The program now supports selecting a capture region with the keyboard: just use the cursor keys to move the cursor (hold down Ctrl to accelerate), and press Enter to define the start and end points.
Once a capture is complete you'll now see a "Microsoft OneNote" destination, although it's not yet clear how effective it is (the official release notes say it's been enabled "so we can test this and see if it's worth releasing").
The Editor has gained a "Speech Bubble" tool. This only has a single style, but you can set its border color and size, and that's more than enough to be useful.
New auto-incrementing "counters" make it easier to highlight multiple elements on a capture. Select the tool, keep clicking on the image and labels appear numbered "1", "2", "3"… Just create as many as you need and drag and drop them into position.
The Editor toolbar now includes a Resize option. A simple interface allows you to enter a destination size as a number of pixels or a percentage of the original, and there's an option to maintain the current aspect ratio.
The Editor "Drop Shadow" and "Torn Edge" effects have gained settings windows. You're able to choose which sides are torn, for example, along with the tear depth and frequency, whether to have a shadow, its thickness and darkness. Settings are saved, too, persisting between sessions.
Add various smaller tweaks and a pile of bug fixes and this really is a must-have update. If you're a Greenshot fan -- or need a screenshot tool with quality editing and annotation tools -- then go grab your copy immediately.