Acer announces Aspire V 17 Nitro notebook with Intel RealSense 3D camera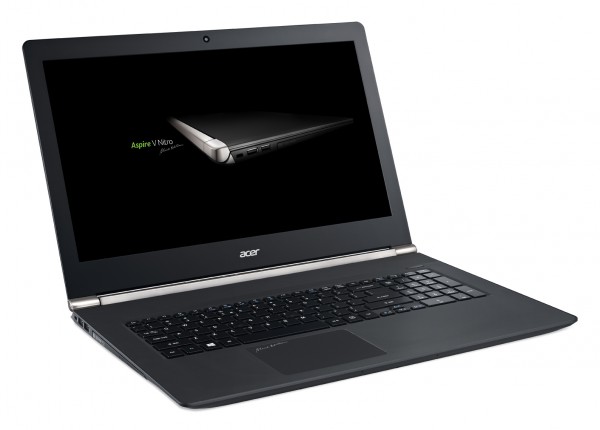 Acer, with its Aspire line of laptops, has become one of the top hardware makers. Now, as CES 2015 fast approaches, the company is descending on Las Vegas with a stellar lineup of new products, some of them quite intriguing. That's the case with its new notebook announcement.
The latest model, an Aspire V 17 Nitro notebook, packs in a 3D camera -- the Intel RealSense, which senses motion. This allows it to understand and respond to movements. Acer claims this will enable more interaction with games, applications and even web pages. All of this without the need to touch the keyboard.
"It also enables 3D scanning, 3D model generating and then printing on a 3D printer or sharing on social media" Acer claims. In other words, the company hopes to revolutionize the way you interact with your computer.
It's not a small laptop, as it packs a 17.3 inch screen with HD display. You'll also find a Core i7 processor and a GeForce GTX 860M with up to 4 GB of DDR5 VRAM. A choice of 128 GB or 256 GB SSD is also available, as are 4 speakers with Dolby Digital Plus to fully immerse you in your game or video.
The price for all of this? We don't know. When can you buy it? That is another mystery. Acer only states that both cost and date will vary by region.