Add Bluetooth or Apple Lightning support to your car with new Griffin iTrip accessories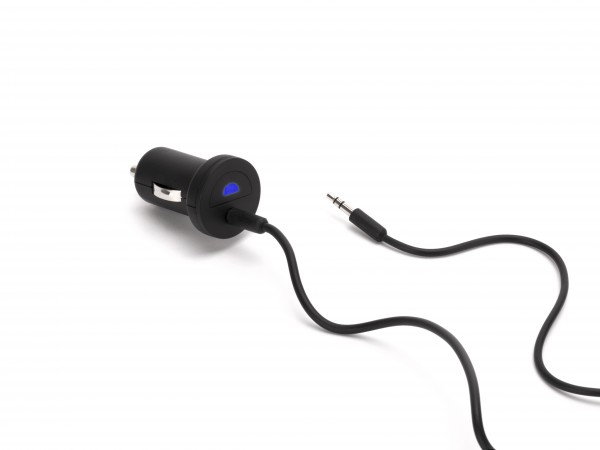 Sure, I'm a pretty high-tech guy who loves his gadgets and toys; however, I am also extremely frugal. Don't get me wrong, I am willing to spend money for quality, but I believe the old adage that a fool and his money are easily parted. Case in point, when I went new car shopping a few years back, I had a number in my head that I did not want my monthly payment to exceed. Once at the Ford dealership, I found a car that fit my budget, but it did not have any cool tech features. The little car has no Bluetooth support, no steering wheel audio controls, no navigation. It did, however, have Sirius Satellite radio, which I needed for Howard Stern, but I digress.
Long story short, I connect my Nexus 6 to my car stereo using an Aux cable with the headphone jack, like a total loser. Day after day, I pine away for a Bluetooth connection for my ride. Well, the concept of adding such a connection to a car is not new, but today, Griffin announces an elegant solution for a dilemma such as mine. Hell, for you Apple folks who want to charge and play through a lightning connection, the company has you covered too.
"Griffin is offering iTrip AUX Bluetooth, which adds Bluetooth capability to any AUX-equipped car stereo. Simply plug iTrip AUX Bluetooth into the car's power outlet, and then into the car's AUX-in port with the included 2 AUX cable. Using the most advanced AAC and aptX audio codecs, iTrip AUX Bluetooth streams the cleanest, best-quality audio wirelessly from any Bluetooth-enabled smartphone or tablet, through the AUX-in port to the car stereo. Setup is quick and easy; users pair their Bluetooth device once, and the device is automatically recognized each time the user enters the car", says Griffin".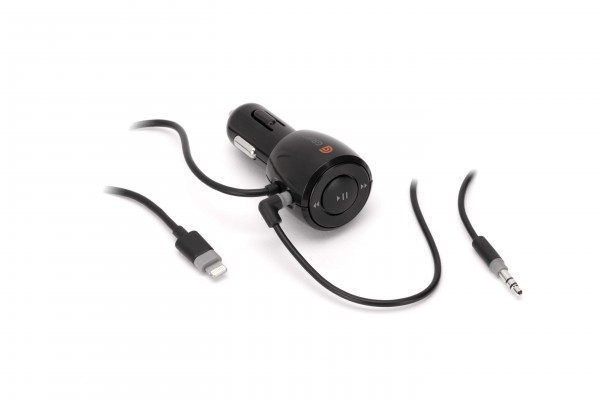 The accessory manufacturer further explains, "as another connection option, iTrip AUX AutoPilot features an all-in-one design that plugs into the car's accessory outlet for fast 12 watt charging to iOS devices. As it charges, the direct connection through the device's Lightning connector takes the high quality digital audio output from the user's iOS device, converts it into cleanest-possible, noise-free analog audio, and delivers it to the car stereo through its AUX-in port. And to help drivers stay safe, iTrip AUX AutoPilot features fingertip playback controls at the dashboard accessory plug, so they can keep their eyes on the road".
Both of these accessories retail for $49.99 and are available at griffintechnology.com. The cost is a bit on the pricey side, compared to similar solutions on the market. With that said, Griffin has been making quality accessories for quite some time, and in my experience its products last while others may not. In the grand scheme of things, fifty bucks is a small price to pay compared to the dealership cost, and ultimately you can take these in and out of multiple cars when necessary.
My only beef is with the iTrip AUX Bluetooth, as I wish it too had media controls like its AutoPilot cousin. After all, if someone has a car without Bluetooth, they probably don't have steering wheel controls either. I would love the ability to pause and skip tracks from my lighter plug, but c'est la vie.
How do you connect your smartphone to your car for music playback? Tell me in the comments.