Amazon Fire TV and Roku gain Sling TV service, joining Xbox One and others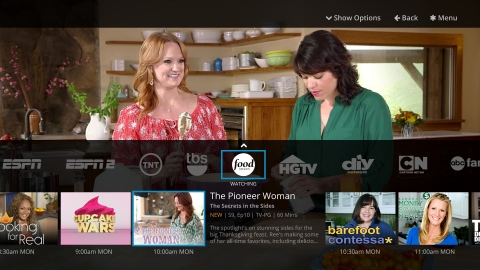 Sling TV, yes from the folks who brought you the Box, has launched and it's heading in many directions all at once. Earlier we heard that Xbox One would be the first gaming console to feature the service, now we're learning of the set-top box makers also partnered with Sling.
The new internet TV and video service has also teamed up with two of the most popular device makers currently in this market -- Roku and Amazon. Both companies plan to carry this new internet-based video service.
The company promises that "Sling TV [will] deliver the best of live TV including ESPN, ESPN2, TNT, TBS, Food Network, HGTV, Cartoon Network and Disney Channel". Internet video is also included in the video-on-demand package.
In addition to Xbox One, Roku and Amazon Fire TV, other partners include Samsung and LG Smart TVs, Mac, iOS and Android. That's quite a lineup for a debut.
Roku adds that "Sling TV subscribers will be able to pause, rewind and fast forward most live channels and VOD content. For certain channels, the service includes a 3-Day Replay feature that gives customers the ability to watch shows that have aired in the past three days so no DVR is needed".
This capability will set you back $20 per month but you can try it out for free to see what you think before opening up your wallet. At least it will provide something to do while the weather is uncooperative, as it tends to be this time of year.