Ultimate Ears announces next-generation UE MEGABOOM Bluetooth speaker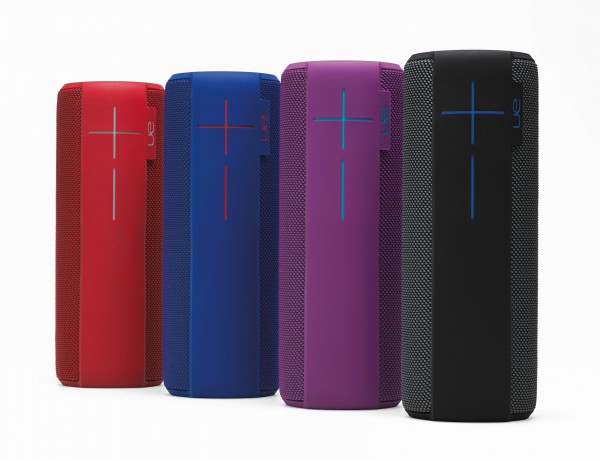 Many years ago, bringing a stereo to the beach or the park was quite the ordeal. First, the boombox was large and usually took C or D batteries. Not only were those batteries expensive, but heavy too. Ultimately, many people would simply forgo bringing such a music device.
Fast-forward to today, and you have a virtual smorgasbord of small Bluetooth speakers -- with rechargeable batteries -- making portability a breeze. Hell, you can charge many of them in the car on your way! Ultimate Ears is one of my favorite manufacturers for portable Bluetooth speakers; the UE BOOM and MINI BOOM are built like tanks and offer impressive audio quality. Today however, the company announces the next generation of the "BOOM" family, the all-new UE MEGABOOM! It's time to party harder, baby! Woo!
"Similar to UE's first mobile speaker, UE BOOM, the next-generation UE MEGABOOM blasts freakishly amazing 360-degree sound with heart-pounding bass. With a waterproof -- IPX7 certified -- and stain-resistant acoustic skin, and a durable grab-and-go design, UE MEGABOOM makes your musical adventures both awesome and easy. Plus, UE MEGABOOM weighs less than two pounds, features a 20-hour rechargeable battery life and 100-foot wireless Bluetooth range, so you can keep the party going anywhere. You can also wirelessly Double Up with a second UE MEGABOOM, or UE BOOM, for twice the beats", says Ultimate Ears.
Rory Dooley, GM, Ultimate Ears explains, "people want their music wherever they go, and to be part of everything they do. That's why we designed UE MEGABOOM to be strong enough to withstand your life and your adventures, and allow you to share the magic of music wherever you go".
The company lists the following specs and features:
Pair up to 8 Bluetooth enabled source devices -- Connect up to two source devices at the same time.
Wirelessly play (stream) to 2 UE MEGABOOMs from one source.
Mobile range of play is up to 30m (100 ft).
NFC (passive) enabled -- (works with active NFC enabled source devices Android Jellybean and higher).
Maximum Sound Level: 90dBA
Frequency Range: 65Hz - 20kHz
Drivers: Two 2 inch drivers and two 2 inch x 4 inch Passive Radiators
Rechargeable Lithium-Ion Battery for up to 20 hours of battery life between Micro USB charges.
The MEGABOOM is available now for $299. The question becomes, is louder sound worth the extra $100 over the normal UE BOOM ($199)? Honestly? Hells to the yeah! If you spend a lot of time listening to music when hanging out with friends, the extra money is probably worth it. With that said, I would recommend comparing both speakers; if the less-powerful $199 UE BOOM meets your needs, it may not make sense to go the MEGA route. Quite frankly, you cant go wrong with any of the company's speakers.