When the going gets tough the hard drives get rugged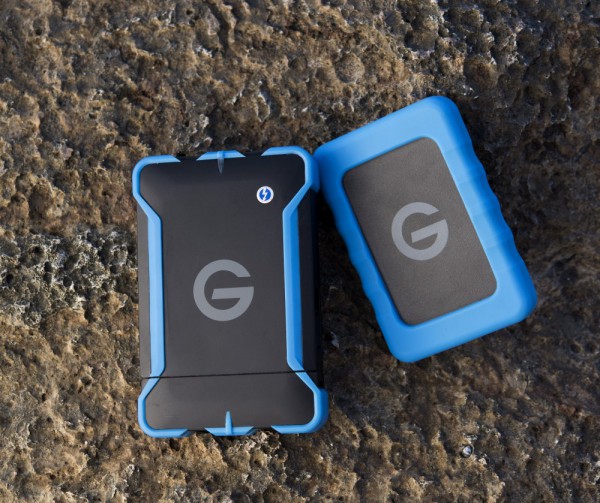 More than ever before we expect our technology to come with us wherever we go and more importantly be able to survive the journey.
The weakest link in the past has usually been storage because even SSDs don't take too kindly to rough treatment. Storage company G-Technology is using CES to launch a solution in the form of its range of rugged drives.
There are two models, the G-DRIVE ev ATC which has an all-terrain case that will survive a drop of up to 2 meters, is dust and water proof and will float if dropped in water. The 1TB drive has a transfer rate of 136MB/s and comes with a three-year warranty. It's available as USB 3.0 or Thunderbolt versions at $179.95 (£139.95) or $229.95 (£179.95) respectively. For people who already own a G-DRIVE the case is available separately.
The second device is the G-DRIVE ev RaW fitted with a removable rugged bumper making it drop-proof up to 1.5 meters. Available in 500GB or 1TB versions it too has a three-year warranty. Prices are $99.95 (£79.95) for 500MB or $129.95 (£99.95) for 1TB.
"Whether you're capturing a professional skier flying down the slopes or your family's beach vacation, keeping your data safe is essential," says Mike Williams, vice president and general manager at G-Technology. "We know how precious data is for professionals and consumers alike, and we've developed our rugged series to keep up with even the most active lifestyles and professions, so you can focus on capturing once-in-a-lifetime moments without worrying about your data".
The G-DRIVE ev RaW will be available this month with the ev ATC following in February. For more information visit the G-Technology website.