Motorola returns to China in full swing, with rebranded Nexus 6 in tow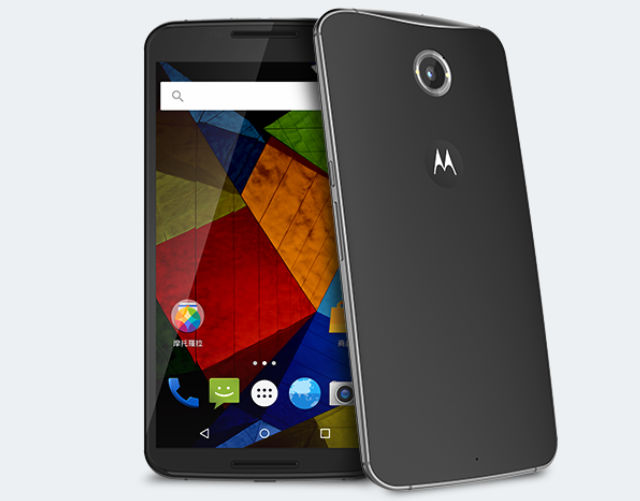 With Lenovo holding the reins, it is no surprise that Motorola has announced its return to China, the biggest smartphone market worldwide. The venerable maker will start selling its best-known smartphones in the country starting early this year.
Consumers in China will be able to get their hands on the second-generation Moto X and Moto G -- the latter with 4G LTE connectivity -- as well as Moto X Pro. For someone who knows Motorola's lineup, Moto X Pro looks like a new smartphone. However, it is a rebranded Nexus 6.
The decision to sell Nexus 6 in China, officially, makes total sense. Asian consumers are quite fond of phablets, after all, certainly more than consumers in other parts of the globe. And, judging by the feedback Nexus 6 has received so far, the critically-acclaimed smartphone is likely to be well-received in China.
But why not sell Nexus 6 as Nexus 6? Well, it could be because Motorola (or Lenovo) wants to attract consumers in China to the Moto brand. Raising awareness through a Nexus-branded device is kinda difficult to do, when it is more closely tied to Google than the company which makes it.
All the specs that make Nexus 6 so capable are there in Moto X Pro. It packs the same 6-inch QHD display, the same front-facing speakers, the same 13 MP main camera with optical image stabilization, the same 2.7 GHz quad-core Qualcomm Snapdragon 805 processor, and the same 3,220 mAh battery.
There is no price information available for Moto X Pro at this stage, but, if we take into account that Google and Motorola are selling Nexus 6 starting at $649, it is likely that it will be priced similarly to other premium phablets sold in the country (like Samsung's Galaxy Note 4).
The 2014 Moto X is revealed to ship starting early next month, "in several different designs". Local consumers will be able to vote on the colors and materials they want the smartphone to be offered in first in China, starting today.
Motorola has not yet revealed when the 2014 Moto G will be offered, but what we do know, given that it is marketed as an affordable smartphone, is that it will be priced to match its target market, which is comprised of first-time smartphone buyers and those who cannot or do not wish to shell out for a mid-range or premium offering right now.