Toshiba unveils first-ever 2.5 inch 3TB HDD -- Laptop and PS4 users, rejoice!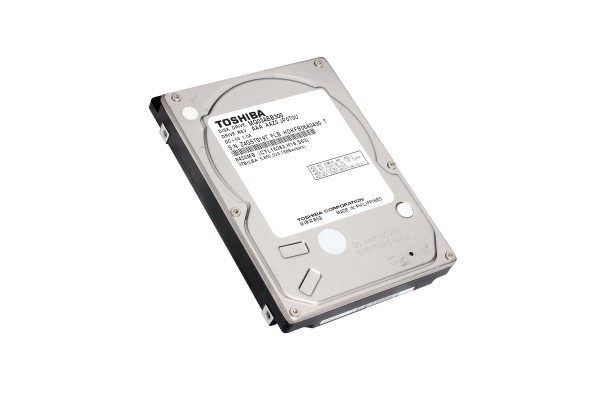 Laptops are incredibly convenient, but not as upgradeable as a traditional desktop. Sure, for some notebook computers, you can change the RAM, storage drive and maybe the Wi-Fi card, but that is pretty much it.
Hard drives in particular are an important upgrade choice, as more storage is often needed for photos and videos. Unfortunately, the 2.5 inch variants for laptops have always trailed the 3.5 inch desktop drives. This is not surprising, as the drives are physically smaller. Today however, Toshiba unveils the world's first 2.5 inch 3TB HDD, delivering breathing room to laptop users. Hell, this should also fit in Sony's PlayStation 4, although a firmware update may be needed to utilize it.
"Utilizing perpendicular magnetic recording (PMR) technology, the MQ03ABB300 is the industry's first 2.5-inch HDD to achieve 750GB per platter, using a total of 4 platters to achieve storage of 3TB. Suitable for external personal storage devices and space-constrained use cases requiring high storage capacity, the MQ03ABB300 is small in size but large in storage capability. Sample shipments will begin in May", says Toshiba.
The company further explains, "the MQ03ABB300 offers the best in energy consumption efficiency in the 2.5-inch form factor, with lower power consumption and 50 percent larger capacity compared to Toshiba's previous generation 4-platter 2TB MQ01ABB200".
While this should be very popular with laptop and Sony PlayStation 4 users, there are plenty of other uses too. If you have a 2.5 inch USB 3.0 enclosure, this can be transformed into a portable drive too. Also, some people utilize 2.5 inch drives in small servers.
You can buy the drive in May, but the cost is not yet known. With that said, it will probably carry a premium price -- at launch at least.