McDonald's backs Qi wireless charging in UK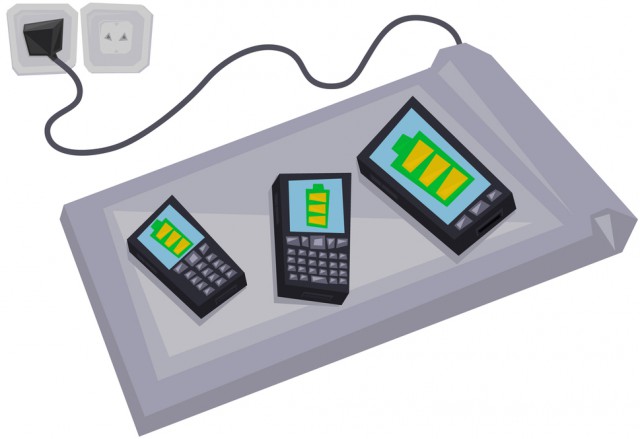 The most important players in the wireless charging industry are fighting a cold war. On one side we have Wireless Power Consortium, backing Qi, while on the other side we have Power Matters Alliance, representing PMA. Each side has its influential supporters, like major device manufacturers and carriers, making it difficult to predict a winner. However, WPA just scored a major win against PMA, just days after the latter announced its merger with Alliance for Wireless Power.
McDonald's will add 600 wireless charging hotspots, featuring WPA's Qi standard, at more than 50 of its UK locations. This move is part of a partnership with Aircharge, the company which is responsible for said hotspots. So, while you're checking Facebook or Instagram and eating that Big Mac, you'll also be able to charge your phone or tablet. (I'm kinda jealous of my UK-based colleagues now.)
Personally, I'm a big fan of Qi. Unlike PMA, it has been embraced by many device makers. Right now, I'm charging both my Google Nexus 7 and Nokia Lumia 920 on a Fatboy-branded Nokia Wireless Charging Pillow, and, quite frankly, I wouldn't want to go back to using power adapters.
Back when I had an LG G3, I used to charge it on the same pillow. Qi is also used in Samsung products (often through accessories) like Galaxy S5 and Galaxy Note 4. It covers all the major mobile device brands as well, which is a huge selling-point for me, and other folks who wish to have one wireless charger for all of their devices.

At McDonald's, customers who wish to try out the available Qi-based wireless charging hotspots will be able to do so without having to worry about spills ruining their devices, as the hotspots are touted to be water-resistant (and easy to clean, in case that may be a concern for some folks).
Photo Credit: gd_ainti/Shutterstock