Android users, sign up now to beta test a smart deadbolt lock for your home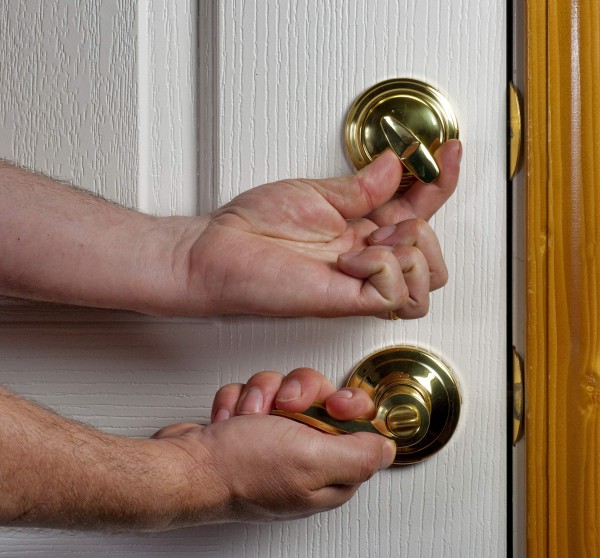 One of my favorite television programs is the Andy Griffith Show. True, it is way before my time, but that is the point; I yearn for a simpler time. From the moment I wake up in the morning until my head hits my pillow, I am on a PC, tablet or smartphone. Quite frankly, I do not know how the entire world doesn't have ulcers and gray hair from all of the stress. Andy Griffith could relax, go fishing or eat a home-cooked meal with Aunt Bee and Opie; foreign concepts to many of us.
While those aforementioned things can still be achieved today, there is something from the show that can't. What, you ask? Leaving the doors of your house unlocked. Sadly, unlike the fictional Mayberry, the world is now a dangerous place; we must lock our doors both when at home and while away. A deadbolt is a great way to secure a door, but the concept is very old school. But what if you could mix the safety of a deadbolt, with the convenience of your Android smartphone or tablet? A new such solution is in the works, and BetaNews readers can apply for an opportunity to beta test it with Betabound by Centercode.
The make and model of this exciting deadbolt must remain secret -- for now. Heck, how it exactly works must stay a mystery too. With that said, it is fun to imagine the possibilities. I foresee lying on my couch and unlocking the door for a wanted guest without getting up off my butt. Laziness aside, think of someone who is bedridden and must let a nurse in for daily help -- this can be a godsend. Also, you could unlock your door for a son or daughter who forgot to bring his or her key to school; no need to leave work!
In order to apply for the beta test opportunity, you must meet the below requirements.
Must live in the United States
Must have an Android phone, running version 4.4 KitKat or higher
Must be at least 24 years old
Must have an existing deadbolt installed
Must currently be living in the home that you own
Must have a minimum household income of $75,000
Sorry iPhone and Windows Phone users, you are going to have to sit this one out!
While the income requirement is a bit lofty, keep in mind that is household income and not individual. In other words, you would use the total income for all working adults residing in the home; not just your own. Hell, throw in little Billy's lemonade stand earnings if it gets you over the hump.
To apply, simply click here. Not everyone will be chosen, so good luck!
Photo Credit: Charles Knowles / Shutterstock