Qualcomm's Snapdragon 810 packs hardware kill-switch -- Android, Windows Phone users rejoice!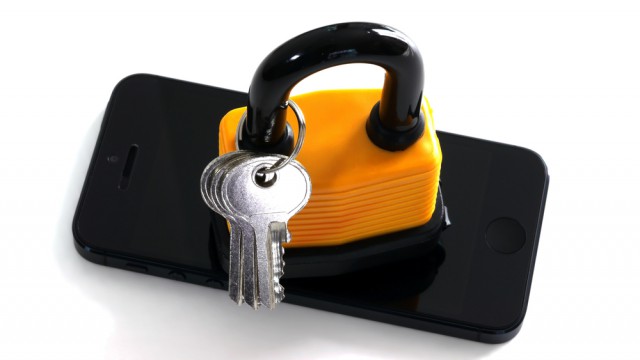 Mobile devices equipped with a kill switch are starting to become fairly common, in no small part thanks to Apple and Google, which have added this nifty security feature to their respective operating systems, iOS and Android. Now, US chip maker Qualcomm is also joining the party, albeit using a different approach, which, on paper at least, appears to be superior.
That's because Qualcomm has decided to go for a hardware kill-switch, which will first ship in its flagship mobile processor, Snapdragon 810. The main selling points? Users will be able to take advantage of it no matter which operating system runs on their Snapdragon 810-powered device, or whether the operating system offers such a feature or not.
Dubbed SafeSwitch, Qualcomm's hardware kill switch works similarly to software-based solutions, in that it allows users to remotely locate, lock and wipe their devices, but, unlike software-based solutions, it is also designed to "protect firmware, resist chip replacement, and to lock down critical device components".
Qualcomm says that SafeSwitch also allows users to set a password remotely, recover data, and re-enable devices, after they are found or recovered, in case of theft. Needless to say SafeSwitch is also designed to be impervious to common techniques malicious individuals may attempt to use, like manual wipes and software installs.
Based on the information that Qualcomm has provided, users will be able to leverage SafeSwitch through third-party apps, meaning that it is designed more as a platform-agnostic solution that vendors can leverage on their own. SafeSwitch is also touted to offer "tight integration" with security software, which makes it a more flexible solution than, say, Google's kill switch packed into Android.
I wouldn't bet on Apple dumping its own processors for Qualcomm's, but it is quite likely that the Android and Windows Phone vendors that want to use Snapdragon 810 processors in their devices will want to take advantage of SafeSwitch.
It wouldn't be the first Qualcomm-developed technology to be embraced virtually en-masse by Android vendors for their high-end devices, after all. Just take a look at how often fast charge times are touted; those are possible thanks to Qualcomm's Quick Charge, in case you did not know.
On the Windows Phone side of things, SafeSwitch is even more attractive because, unlike Google, Microsoft does not yet have a kill switch in its operating system, so, for the moment, it is the only such solution that can work. We might see a kill switch announced in Windows 10, but why bother designing one when Qualcomm -- which is the platform's one and only processor maker -- already has something that is ready to ship? (It is not that simple, I know, but you get the gist.)
We are only talking about a single flagship mobile processor right now, but the technology that is packed into Snapdragon 810 will make its way to other Qualcomm processors as they become available. Naturally, the benefits will only become more noticeable over time. This is just a taste of things to come.
Photo Credit: The To/Shutterstock