Microsoft will send you to the 2015 Game Developer Conference -- if your game is best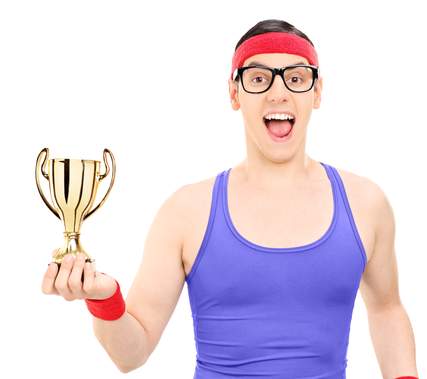 Whenever I see contests and sweepstakes, I am usually dubious. Why? I just don't see the fun in a random drawing. Sure, winning a prize is fun, but if you win it for doing nothing other than signing up, where is the sport? I prefer a contest where the winner earns a prize.
Today, Microsoft announces a rather sweet contest aimed at developers (developers, developers...). Well, not just any developers, but game developers in particular. If you can create a really great Windows game, the company may fly you to the 2015 Game Developer Conference.
"Do you develop games in your free time? Have you ever dreamed of a career in the gaming industry? Microsoft wants to empower student game developers like yourself by providing them with invaluable networking and learning opportunities that will jump-start their careers in the gaming industry. We are proud to announce //GameOn 2015: a Microsoft-platform game development contest that gives students the opportunity to compete for a free trip and all-access pass to the 2015 Game Developers Conference", says Microsoft.
The company further explains, "know about the Game Developer Conference? It's the world's largest and longest-running professionals-only games conference, where 24,000 interactive games amateurs, professionals and luminaries exchange ideas and shape the future of the industry each year. It's your opportunity to learn about the latest in video games and technologies, interact with like-minded individuals, and expand your network. In short, get started with your career in the gaming industry and have some serious fun".
Microsoft lists the following steps to enter.
Build a game using at least one Microsoft platform (Windows, Windows Phone or Windows Azure). We have inspiration and resources to help you get started here!
Fill out this form to enter the contest and compete for a free trip and all-access pas to GDC!
Get users to like your entry on Facebook to increase your chances of winning. How? Once you have submitted your game to the contest, you will receive an email providing instructions on how to find a Facebook post about your submission posted by the //GameOn Contest Facebook page. Promote your entry via this post to reach as many Facebook "Likes" of users as you can.
If you are interested in entering, you should read the full rules here. While Facebook likes can increase your odds of winning, this only counts towards 20 percent of the voting. In other words, a garbage game cannot win through social media trickery. To win, you will actually have to make a solid game.
Are you a game developer that will enter? Tell me your game idea in the comments.
Photo Credit: Ljupco Smokovski / Shutterstock