CompuLab MintBox Mini is a cute and diminutive Linux Mint computer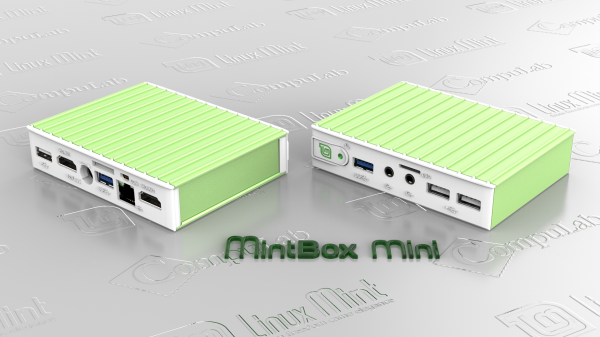 When it comes to Linux desktops, there are a few routes to go. The most common is to buy a Windows desktop and either replace Microsoft's operating system or partition the drive with your favorite Linux distro. If you are a bit more technical, you can build your own machine, but this can sometimes be costly (depending on your needs).
The coolest option, however, is to buy a pre-built Linux computer. Why? Well, it is a great way to show your support for the open source movement and can also financially support the makers of the pre-loaded operating system. Today, the Linux Mint team announces the MintBox Mini; a tiny computer running that distro. The cute PC is even mint-colored to create a unique experience.
"With a volume of 0.22l and a thickness of 0.95 inches, the MintBox Mini is small enough to be pocketable. In terms of volume it's 3 times smaller than the Intel NUC and 5 times smaller than the MintBox. Thanks to its passively cooled fanless design and its internal SSD storage, it's also completely silent", says Clement Lefebvre.
Lefebvre further explains, "the MintBox Mini features 802.11 b/g/n Wi-Fi and Gigabit Ethernet network connectivity, 5 USB ports (3xUSB2.0 and 2xUSB3.0), jack input/output for headphones and microphones, a MicroSD reader and two HDMI sockets for dual monitors/TVs. The MintBox Mini is powered by an AMD A4 6400T and a Radeon R3 GPU and equipped with 4GB RAM and 64GB SSD. In terms of performance, it is twice as powerful as the 2012 'MintBox Pro'".
This impressive little machine will be available in Q2 of 2015 for a very reasonable $285. Hell, it even comes with a 5-year warranty. Most importantly, however, a portion of the sales will be given to the Linux Mint team. If you are a fan of that distro, buying this computer is a great way to support the project.
You will be able to buy it here once available. It will eventually be available at Amazon too.
Will you buy it? Tell me in the comments.